EFL Confirm Pilot Matches to Trial Return of Fans to Stadiums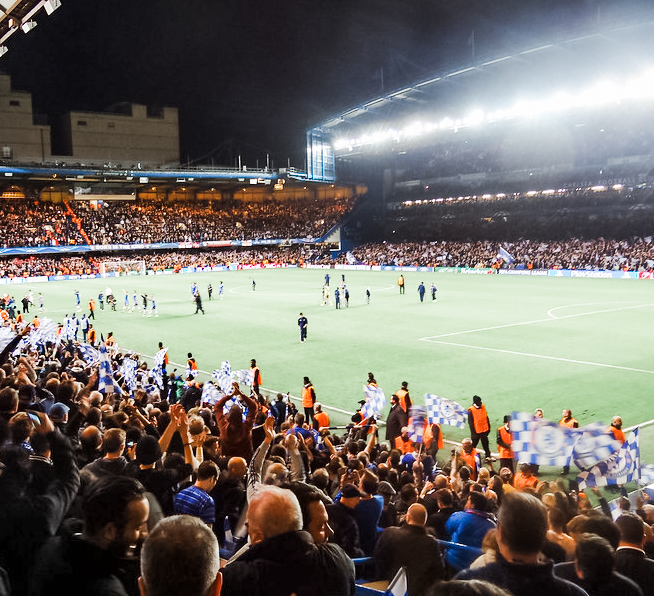 Back in July, Boris Johnson, delighted football fans as he declared that spectators could potentially return to stadiums by 1st October 2020. During his announcement, he confirmed that the return of fans would be subject to a run of successful 'COVID-secure' pilot events.
The imminent return of fans began to seem unlikely as rising COVID-19 cases prompted the cancellation of multiple pilot events last month. However, it appears that hope is finally on the horizon for football fans. The EFL has confirmed that eight pilot matches will take place this weekend to test whether a phased return of fans to football stadiums can be conducted in a COVID-secure manner. 
What matches are part of the EFL's pilot programme? 
The pilot matches due to take place between Saturday 19th September – Sunday 20th September 2020 are as follows: 
Championship Pilot Matches
Norwich City v Preston North End – Carrow Road

Middlesbrough v AFC Bournemouth – Riverside Stadium 
League One Pilot Matches
Charlton Athletic v Doncaster Rovers – The Valley

Blackpool v Swindon Town – Bloomfield Road

Shrewsbury Town v Northampton Town – Montgomery Waters Meadow

Hull City v Crewe Alexandra – KCOM Stadium 
League Two Pilot Matches 
Forest Green Rovers v Bradford City – The New Lawn Stadium

Carlisle United v Southend United – Brunton Park 
Both the Luton Town v Derby County and Morecombe v Cambridge United fixtures were also due to take part in the pilot programme. However, both teams have since announced that they do not have adequate time to prepare for the safe return of fans to Kenilworth Road and the Globe Arena in time for this weekend.
EFL clubs were asked to send in requests last Tuesday if they were ready to see the return of fans. Football clubs in local lockdown areas, however, are not permitted to take part in the pilot match programme. 
How many fans can attend pilot matches? 
The pilot programme will be an ongoing scheme throughout September and will see a strict limit of 1,000 fans. Whilst the announcement is positive news for football fans, pilot matches appear to have divided opinion amongst the British public. Many have argued that pilot events conflict with the government's 'rule of six' which was introduced this week.
Whilst many may find the decision contradictory, the EFL has been keen to encourage the return of fans to stadiums due to growing financial concerns for all its clubs. EFL Chairman, Rick Parry, has stated that "the requirement to welcome spectators back through turnstiles has not diminished in any way. The financial challenges facing EFL clubs have been explained on numerous occasions; they are substantial and a problem that requires immediate solutions." 
Parry has since declared that he believes that keeping crowds to a maximum of 1,000 people will still allow fans to be compliant with the rule of six and be in keeping with social distancing guidelines. 
Last week saw a successful gathering of an under-21's Cambridge v Fulham game, where 862 fans were in attendance. Parry believes that this match evidences that football gatherings can be conducted in a socially distanced manner and will 'show the nation a way forward'. 
When will football stadiums reopen in the UK? 
MP Nigel Huddleston from the Department of Culture, Media and Sport (DCMS) has stated that the government is eager to see the return of fans to stadiums in October as planned. However, the return remains dependent on the success of the upcoming pilot matches. 
Huddleston confirmed that if fans do return to Stadiums next month, it would be 'heavily regulated'. It was initially hoped that stadiums could reopen at 30% capacity. However, it looks as though a capacity of between 1,000 – 2,500 fans could remain for the foreseeable future. 
Culture Secretary, Oliver Dowden, confirmed that there is a mutual understanding of the importance of the return of fans to stadiums, whilst also being mindful of COVID-19. As a result, the government is 'reviewing rapidly' and is eager to effectuate the return of fans as soon as possible. 
The introduction of pilot matches is a positive step forward for both football fans and the events and hospitality industry. Successful EFL pilot events should hopefully see the return of fans extended to Premier League matches. 
As soon as it is safe to do so, we cannot wait to welcome back our clients to the likes of Stamford Bridge and Tottenham Hotspur Stadium.
 Here's to a weekend of successful pilot matches and the phased safe return of fans to all football stadiums as soon as possible!