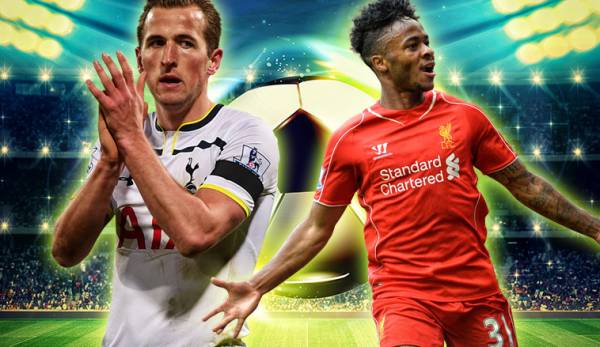 Tottenham stumble across a great young talent and suddenly not only is the England team going to be built around Harry Kane but so is the Premier League.
And isn't it great.
No pressure then Harry, but you can carry it.
I am talking about the FA's proposals for radical changes in clubs' 25-man squads designed to give young English players more opportunities.
FA chairman Greg Dyke wants to reduce the age restriction of what constitutes a "home-grown" player, meaning they must be registered at a club for three years before their 18th birthday as opposed to the current 21st. Dyke has also stipulated the increase of "home-grown" players from eight to 12 in a club's 25-man squad.
The aim is to produce an increase from the current 35 per cent of English players in the Premier League to "over 40 per cent".
There will be opposition but one detects attitudes are changing.
At Chelsea Jose Mourinho has been talking far more about nurturing English youngsters into the first team.
Ruben Loftus-Cheek has been promised promotion next season.
Patrick Bamford, "pinched" from Nottingham Forest for £1.5 million, is banging them in on loan at Middlesbrough.
Jordan Ibe is emerging at Liverpool; the Reds' Raheem Sterling is already setting Anfield alight.
Manchester City are investing a fortune in their new Football Academy.
Manchester United's history is built on the Busby Babes bestriding Old Trafford and the Beckham-Scholes-Giggs-Butt-Neville era.
Possibly to his own surprise, Dyke just may be pushing at an open door.
He surely has to succeed if England is ever to win a World Cup again.
The thing about young players is they blow hot and cold – far easier to go out and buy another foreigner because they come oven-ready.
Kane's emergence at White Hart Lane this season followed loan spells at Leyton Orient, Millwall, Norwich and Leicester, some of them pretty indifferent.
Fans of those clubs, be they watching from the stands or in the VIP corporate hospitality boxes, must be rubbing their eyes in amazement.
But this is manna from heaven for Dyke.
"Suddenly an English kid who was out on loan at four different places, who was touch and go to get a game in the first team, is the top scorer in English football,'' he exclaimed. "It's great news.
"If you go to the clubs, and talk to the academy managers, they all say 'there are kids but they just can't get games'. How many more Harry Kanes are there out there?"
And Dyke has been making some telling points.
"Only 22 per cent of the starts in the current top four teams are qualified to play for England compared to 28 per cent last year. In 2014 just 23 English players appeared in any Champions League group matches, compared with 78 Spanish players, 55 German players and 51 Brazilian players.
"In 2010 our Under-17s men's team won the European Championship – we beat Spain 2-1. Of that 18-man match-day squad only four players have gone on to play more than 20 top-flight games – of the defeated Spanish squad double that number has played more than 20 games in their top division."
England invented the game.
Unless something is done, and the Dyke blueprint looks the best bet, then there will be precious few Englishmen playing in the home of football.
What do you think?
https://www.eventmasters.co.uk/wp-content/uploads/2015/05/harry-kane-symbolises-a-generation-of-young-english-talent.jpg
347
600
Marco Ivanovich
https://www.eventmasters.co.uk/wp-content/uploads/2017/07/logo.jpg
Marco Ivanovich
2015-03-25 09:13:59
2016-06-06 16:37:58
Harry Kane Symbolises A Generation of Young English Talent