Royal Ascot returns with mass crowds and scorching weather
Racings fans are decking out for the prestigious Royal Ascot meeting this summer after Ascot Racecourse confirmed that they had put a range of extra measures to protect the safety of spectators, staff, partners, guests and the local community.
While the UK is still battling COVID-19, the announcement was warmly welcomed by spectators, who have been yearning to descend upon the Racecourse after the 2020 meeting was held behind closed doors.
Royal Ascot is the centrepiece of the UK's flat racing calendar and a summer highlight for the Queen and her family. Queen Elizabeth II has attended every Royal Ascot meet during her reign and owns many thoroughbred horses, including the esteemed Estimate.
In 1953, Her Majesty's horse, Choir Boy, gave the Queen her first-ever Royal Ascot success after rider Doug Smith steered the gelding to glory in the Royal Hunt Cup.
Thousands of memorable moments have been made at Ascot Racecourse over the years, with some of the most iconic stemming from members of the British royal family.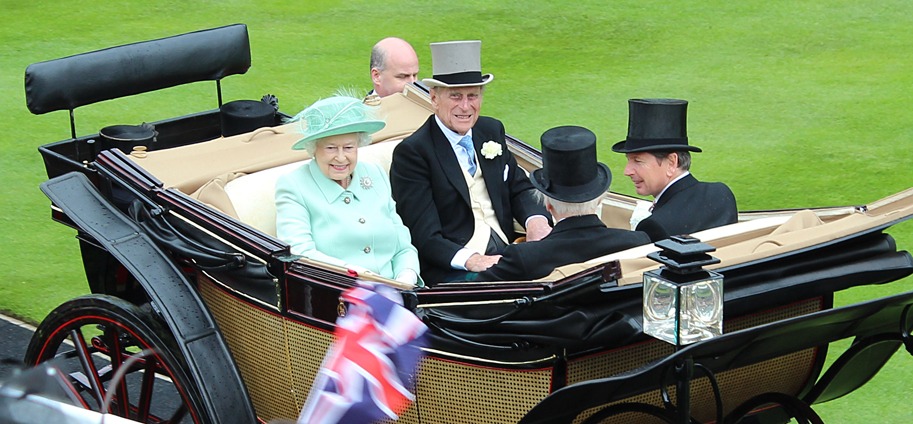 Royal Ascot: The royal family's most memorable moments
In 2018, Prince Harry and Meghan made their jaw-dropping debut at Royal Ascot. The Duchess of Sussex clad in an elegant white shirt dress by Givenchy and a wide structured hat by Irish award-winning haute couture milliner Philip Treacy.
The Duke of Sussex's mother, Princess Diana, made her debut at the racecourse weeks before her wedding to Prince Charles in 1981.
The late princess was well known for her daring fashion, and on her "Shy Di" debut at Royal Ascot, she stunned in a high-neck printed dress with pearl details, anchoring the look with white heels and a hat to match.
Besides fashion and sartorial glamour, Princess Beatrice and Princess Eugenie's ecstatic cheering for Her Majesty's horse Estimate was a hot topic for the crowds.
There was also the time that the Queen congratulated her grandson, Prince Harry, following his excellent performance during a polo match in 2003.
So, when is Royal Ascot 2021 taking place, and why has it been allowed to go ahead if the coronavirus pandemic continues to pose a threat?
When is Royal Ascot 2021?
Crowds will return to Ascot Racecourse to experience the jewel in flat racing between Tuesday, June 15th and Saturday, June 19th.
Why is Royal Ascot going ahead in 2021?
Royal Ascot has been given the go-ahead after being selected by the UK government to form part of a broader Events Research Programme (ERP) to examine the risks of coronavirus transmission at mass events.
ERP aims to explore ways to allow people to return to mass events such as race meets. The programme will inform the UK government on lifting COVID restrictions at events safely and mitigating the risks associated with transmission.
In 2021, Ascot Racecourse will host the five-day meet in Berkshire as usual; however, attendance has been restricted to allow no more than 12,000 guests.
Do you need to take a COVID test to attend Royal Ascot?
Spectators visiting Royal Ascot in 2021 must produce a negative COVID test upon their arrival at the Racecourse to be granted access.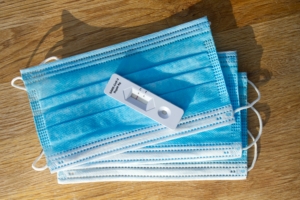 Attendees will also be subjected to pre and post-event monitoring by ERP to gather data on transmission risks.
ERP requires guests to take a PCR test a day before or the morning of attendance and return the test via a Royal Mail pre-paid envelope. In addition, guests will be asked to take a second PCR test five days after attending the event and return the sample to the ERP in the same manner.
To attend the event, guests must agree to the Event Research Programmes conditions, which include:
Consenting to attend Royal Ascot as part of the ERP

Providing contact information for NHS Test and Trace purposes

Produce a rapid lateral flow test on arrival to Ascot Racecourse

Take a COVID PCR test before and after the event
While these pre-conditions might seem excessive, Ascot wants to ensure that guests can enjoy the lively atmosphere without fear of becoming ill with COVID-19 or spreading the disease to loved ones following the event.
Hand sanitising stations will be set up across the site, and additional cleaning will take place in high traffic areas such as bathrooms and restaurants.
Although the Racecourse will not be checking guest temperatures, the entire site will be subject to antibacterial disinfectant fogging each night, and attendants will be dressed in PPE clothing.
Face masks are not mandatory at the Royal Ascot 2021 meeting but may be required for travelling to and from the venue. But, of course, if you feel more comfortable wearing a face covering, you may do so by all means.
The Racecourse has gone extra lengths to ensure that the event is safe for visitors, employees, participants and the local community, which has only ramped up the excitement.
Superstar jockey Frankie Dettori expressed his joy over the news that Royal Ascot will return with a crowd of 12,000 this year after the event was held behind closed doors in 2020.
The 50-year-old jockey, who has been synonymous with the venue since his near-impossible winning streak in September 1996 when he won all seven races on the card during British Champions' Day, said he hopes to secure another Ascot Gold Cup victory in 2021.
He'll ride the Irish thoroughbred Stradivarius this week and hopes that the chestnut horse will gallop to glory in the Gold Cup race for a fourth successive time.
If Stradivarius achieves the feat, he will draw equal with the magnificent Yeat for most Ascot Gold Cup wins of all time.
Speaking about this year's meeting, Frankie Dettori said Royal Ascot isn't the same without the crowds. Although it's not the usual 60,000 in attendance, Mr Dettori said it was far more than he had expected and commended those that had made it possible.
Frankie Dettori described racing without an audience as "having his arm cut off". The 73-time Royal Ascot champion went on to say:
"Last year I won some of the biggest races Ascot has in front of empty grandstands. But, unfortunately, it wasn't the same, so I'm delighted with this news – it will put a smile on everybody's face."
Mr Dettori and his runners will be firm favourites on the racecard for the five-day bonanza. However, several other horses are generating significant excitement.
Royal Ascot favourites 2021: What horse should you bet on?
While anything is possible at Royal Ascot, as seen over the years, there have been a few surprises for the opening Queen Anne Stakes race at 14:30 on Royal Ascot Tuesday; Palace Pier is the hot favourite.
He's chalked up at short odds with several bookies, and we can understand why given his performance during the St James's Palace Stakes last year.
The Kingman colt then doubled his winning tally in the Prix Jacques le Marois at Deauville, and while he suffered defeat during his last race of 2020, he came roaring back to life in his 2021 debut at Sandown.
Palace Pier also knocked rivals out of the park in Newbury last month and is odds-on to get the punters off to a flying start under Frankie Dettori's guidance in Royal Ascot Tuesday's Queen Anne Stakes.
He goes against two previous Queen Anne Stakes winners, with Eve Johnson's shock 2018 scorer Accidental Agent and David O'Meara-trained four-year-old Lord Glitters vying for a first-place position.
The former has not won a race since his Ascot upset victory but trainer, Eve Johnson Houghton believes that Accidental Agent is back in top form now.
While she acknowledged the overpowering presence of Palace Pier, Houghton believes Accidental Agent "could run a huge race."
She added: "He had a lot of niggly problems but after significant amounts of physio and a wind op, we're back in good form.
"He's enjoying himself, and he ran a huge race under a big weight at Newbury, where he wasn't fit enough, but I needed to get a run into him. So I'm looking forward to it."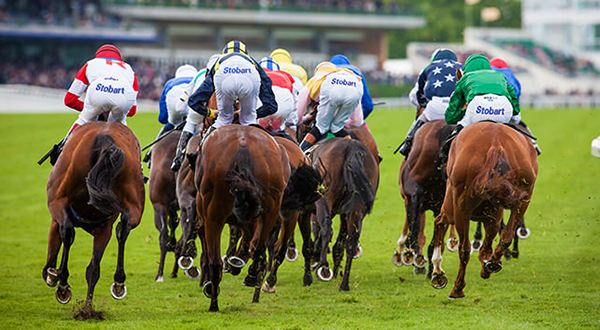 St James's Palace Stakes – 16:20
Master trainer Jim Bolger hopes that Poetic Flare will storm to glory in the St James's Palace Stakes at Royal Ascot and add to his Newmarket 2000 Guineas success.
He's had a remarkable season with only one real blunder during the French 2000 Guineas, but Jim Bolger has drawn a line through it.
Speaking to Sky News, Mr Bolger said: "He's happy on any ground too, which is a significant advantage – it was good to firm when he won at Newmarket Racecourse.
"He's very well, and I think he has a big chance – the bookmakers seem to think so too."
The market leader will go against the unbeaten Mostahdaf; Battleground, Chindit and nine other colts in the Royal Ascot Group 1 race on Tuesday.
The Irish-born trainer is no stranger to Royal Ascot and first won the St James's Palace Stakes with Dawn Approach in 2013.
Bolger's colt is out to emulate his sire Dawn Approach who was a hardy horse. He secured his thrilling win at Ascot in what was only the third start of his campaign, and yet, Jim Bolger stated that he's never had a horse of the same quality as Poetic Flare.
However, John and Thady Gosden, who train rival Mostahdaf, believe that the St James Palace Stakes is an open affair. So, who will land the coveted prize in 2021?
King's Stand Stakes – 15:40
All eyes are on last year's winner Battaash in Tuesday's King's Stand Stakes. Although Charlie Hills star runner suffered a setback while wintering at Shadwell Stud, it would come as no surprise if his champion sprinter dominated in today's race.
Last winter, the seven-year-old sustained a hairline fracture and missed a warm-up race, but owners at Shadwell Stud said that he had made a full recovery.
Flat master Charlie Hills has also insisted that Battaash is ready for the King's Stand Stakes battle despite the lack of racecourse action.
Battaash has been successful in all five previous campaigns, and Mr Hills is confident that the thoroughbred can cement back-to-back wins at Royal Ascot.
Although he has not seen competitive action in approximately ten months, Charlie Hills is delighted with his performance during training, noting that Battaash "has not missed a beat."
Still, he faces strong opposition from Extravagant Kid, Liberty Beach and Winter Power today, who won at Listed and Group Three last autumn and made an exciting return at York last month.
George Boughey plots for Royal Ascot dominion
Newmarket-based trainer George Boughey has planned his first attack on Royal Ascot, with ten runners lined up for the meeting.
George Boughey has only had his trainer's licence for two years but is fast making a name for himself and his Newmarket stable.
The Dorchester-born trainer has already delivered 45 winners this year, and the large number of horses training under him is testimony to the success of his business.
Flat racing's rising star trainer Boughey trains Cotton Club, and Three C's, who "cost five grand and was owned by a syndicate of 10, me and friends."
He has a total of 50 horses at his Saffron House Stables and 25 housed elsewhere – a tremendous feat given that he has had his training license for less than 24 months.
George Boughey has worked with some of the biggest names in horseracing, having trained with Gai Waterhouse in Australia and Lloyd Williams, who had six runners in the Melbourne Cup during the time he was there.
Mr Boughey hopes to turn up the heat at Ascot Racecourse this summer, too but notes that the scorching weather can be a bit of a problem for the horses.
Explaining his philosophy, Mr Boughey said: "People want winners – they want to have horses with people who train winners.
"I want to train at a higher level, and although that ramps up the pressure on myself, it's a pressure I want to maintain."
The rising flat racing trainer added: "I thought if we buy moderate horses and win with them, people will notice that, and they have.
"For me placing horses in suitable races is as essential as sourcing the right horses. I'd rather go somewhere I know my horse can win than have a runner at Royal Ascot for the sake of it – I'm a bit more analytical about it.
"Horse welfare is paramount, but it is an entertainment business. People want to go racing, especially at the moment after they have been locked up for so long.
"We now train for people that I would not have dreamed we would be training for within two years of starting training."
On the first day of the five-day meeting, Boughey will be represented by Lostwithiel and rider Hollie Doyle-Ridden, who believes the late-maturing gelding has what it takes to conquer the two-and-a-half-mile distance.
https://www.eventmasters.co.uk/wp-content/uploads/2019/06/thirdlight_24038803188-scaled.jpg
1551
2560
Alexis Parry
https://www.eventmasters.co.uk/wp-content/uploads/2021/01/eventmasterslogo-3.jpg
Alexis Parry
2021-06-15 13:30:33
2021-06-15 13:47:36
Royal Ascot returns with mass crowds and scorching weather