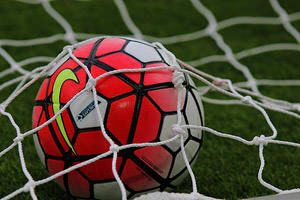 Top 10 Premier League Summer Transfers
Football excitement reaches fever pitch with the start of the 2020/21 Premier League season!
The Premier League 2020/21 season is well underway and we've been thinking about some of the most exciting transfers to take place during football's summer transfer window.
Headlines were full of major Premier League transfer rumours, with big football names and even bigger transfer fees being discussed! Below we have ranked our top 10 Premier League transfers that have taken place during the summer transfer window in 2020:
NUMBER 1: Gareth Bale (loan) – Tottenham Hotspur
Spurs fans were absolutely thrilled when Tottenham confirmed that former Spurs legend, Gareth Bale would transfer to Tottenham on loan! Following a difficult period with Real Madrid and reports of clashes with Zinedine Zidane, Bale looked thrilled to be returning to London once again. It's been confirmed that the 31-year-old will join Spurs on a season-long loan but there are rumours that the move could end up being permanent. With an impressive career already behind him, it's hoped that Bale will provide the extra boost that Spurs require this season.
Previous Club: Real Madrid
Transfer fee: £13m(season-long loan)
NUMBER 2: Thiago Alcantara – Liverpool
Liverpool confirmed that central midfielder, Thiago Alcantara, would transfer to over to The Reds on a four-year contract. The 29-year-old signed for a £27.3 million fee, which Liverpool was said to be reluctant to agree to. However, The Reds clearly believed that he was worth the money! Manchester United was also said to have been interested in Alcantara but never placed a bid. It's been reported that Alcantara was always keen to join Liverpool and we can't wait to see what he brings to the team. Can Thiago help Liverpool become Premier League champions once again?
Previous Club: Bayern Munich
Transfer Fee: £27.3 million
NUMBER 3: Thiago Silva  – Chelsea
Central Defender, Thiago Silva, has joined The Blues on a one year deal, with options to extend to a second year. Silva is considered to be the best defender of his generation and has an incredibly impressive football career behind him thus far. Silva is undoubtedly a significant addition for Chelsea and it will be interesting to see how he impacts the team this season.
Previous Club: Paris Saint-Germaine
Transfer Fee: Free
NUMBER 4: Pierre-Emile Hojbjerg – Tottenham Hotspur
Hojbjerg was the first big transfer to be confirmed by Spurs during the summer transfer window. Manager, Jose Mourinho was to be looking to overhaul the team in a bid to take on the likes of Liverpool and Manchester City. The Danish footballer agreed to a 5-year contract with Spurs. The midfielder said he could see himself remaining with a club like Spurs for the long-term. Here's hoping that with Hojberg on board, the team will work their way up the Premier League table!
Previous Club: Southampton
Transfer Fee: £15m

NUMBER 5: Allan – Everton
29 year old, Allan, signed a three year deal with The Toffees, becoming reunited with former Napoli manager, Carlo Ancelotti. It is said that Ancelotti's priority for this season was to strengthen Everton's midfield. It will be interesting to see how the arrival of a player like Allan will impact Everton going forward. Could he help The Toffees enter into a top spot within the Premier League?
Previous Club: Napoli
Transfer Fee: £21.7m
NUMBER 6: Donny van de Beek – Manchester United
Manchester United have been incredibly cautious during the Premier League summer transfer window. It was rumoured that United had sights on the likes of Gareth Bale and Thiago Alcantara but the Red Devils remained quiet. One of the few transfers they have made involved a £35 million deal with Ajax's Donny van de Beek. How will the midfielder perform as part of the Red Devils this season?
Previous Club: Ajax
Transfer Fee: £35m

NUMBER 7: Wilian – Arsenal
Wilian signed a three year deal with The Gunners, having spent 7 years at Chelsea. The Blues had attempted to keep the midfielder but were unable to rival Arsenal's offer. Arsenal manager, Mikel Arteta, believes that Wilian can really make his mark at Emirates Stadium and we certainly look forward to seeing the results during this new Premier League season!
Previous Club: Chelsea
Transfer Fee: Free
NUMBER 8: Emiliano Martinez – Aston Villa
Emiliano Martinez signed a four-year contract with the Villa for around £20m. Villa's head coach, Dean Smith revealed his excitement of the transfer and acknowledged how highly Arsenal thought of Martinez. He referred to him as a 'world-class goalkeeper who has yet to reach his peak'. This is definitely an exciting time for the claret and blues! Will they be able to make more of an impact in the Premier League this season?
Previous Club: Arsenal
Transfer Fee: £20m
NUMBER 9: Kai Havertz – Cheslea
21-year-old Kai Havertz signed a five year deal with Chelsea for a whopping £71 million. Although very young, Havertz has been making waves at Bayer Leverkusen and has become Chelsea second most expensive transfer, with  Kepa Arrizabalaga being the first. Chelsea director Marina Granovskaia labelled Havertz as the best player in the world for his age. We can't wait to see how he performs in the Premier League this season!
Previous Club: Bayer Leverkusen
Transfer Fee: £71m
NUMBER 10: Nathan Ake – Manchester City
Dutch footballer, Nathan Ake, signed a five year deal with The Sky Blues for an estimated £41 million. The 25-year-old has said that joining Man City is a dream move for him and is keen to put in the work. Can Ake help Man City reclaim the Premier League title this season?
Previous Club: AFC Bournemouth
Transfer Fee: £41m
https://www.eventmasters.co.uk/wp-content/uploads/2016/01/football.jpg
200
300
Hannah Bayliss
https://www.eventmasters.co.uk/wp-content/uploads/2021/01/eventmasterslogo-3.jpg
Hannah Bayliss
2020-09-11 16:52:53
2021-03-14 20:07:03
Top 10 Premier League Summer Transfers