Tottenham Hotspur Hospitality – Spurs v Liverpool
This game has already been played, but stay tuned for further details about Spurs v Liverpool tickets in the 2019/20 Premier League as they are released!
Tottenham Hotspur Hospitality & Tickets – Wembley Stadium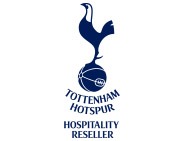 Experience a VIP matchday experience at Wembley Stadium for this exciting Premier League fixture with official Spurs v Liverpool hospitality packages.
Tottenham Hotspur Stadium will also be opening its gates this season with its inaugural fixture taking place in the coming months.
The Lilywhites host Premier League rivals Liverpool this September. Jurgen Klopp's side kicked off their campaign against West Ham, putting four past the Hammers with consummate ease. How will the reds fair when they face Mauricio Pochettino's men at Wembley?
Tottenham Hotspur tickets and hospitality packages are renowned for offering the VIP treatment on match day. Whether utilising Tottenham Hotspur hospitality for business or pleasure, we are sure we can offer you a hospitality package to make your day memorable for you and your guests and, more importantly, fruitful for your business. Secure your packages now for Spurs v Liverpool.
Premium Match Seat Package
Premium Match Seat – Spurs Tickets & Hospitality
Located within the lively atmosphere of the Three Lions facility in Club Wembley, this is a favourite watering hole of those visiting this iconic stadium. With a variety of food and dining options, live entertainment and self service beer facilities, this is the perfect space to experience Spurs v Liverpool in style.
Spurs Tickets & Hospitality Includes:
---
Date

Kickoff Time

Opponent

Facility

Price

Quantity

Sat 15th December 2018
12:30
Liverpool
Premium Match Seat (Price includes VAT)

£

359.00
Please enquire for availability

Book Now

Enquire
Please be aware that if you wish to book any of the above fixtures, you are doing so on the proviso that your confirmed booking is for that specific match. The booking will stand regardless of any future amendments to the original date and kick off time of the game. If there are any such changes, requests to cancel, amend or change your booking will only be accepted subject to the discretion of the Company Directors. All fixture dates and kick off times are subject to change based on Sky & BT TV requirements.
Please note all prices are per person and subject to availability at the time of booking.
If you are looking for a particular package or facility that isn't listed on our website, please call us on 0121 233 6500 with your specific requirements.
Event Guide
We have a dedicated page where you can view, download and print all of our event information for fixtures at Tottenham Hotspur Stadium.