Cheltenham Festival 2023 – Gold Tweet could resume French Influence on St. Patrick's Thursday – Eventmasters Hospitality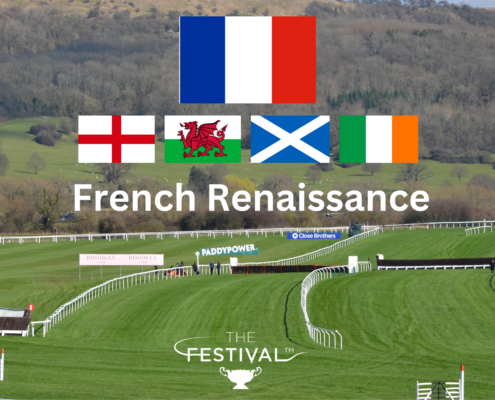 Cheltenham Festival 2023 – Gold Tweet could resume French Influence on St. Patrick's Thursday
On Saturday, Gold Tweet became the first French trained horse to win a race on a Cheltenham Festival Trials Day for 18 years, by winning the Chapel Stud Cleeve Hurdle. The horse is bred by Prix de l'Arc Triomphe winning trainer Elie Lellouche.
With odds of 8-1, Gold Tweet is now one of the favourites to win the Paddy Power Stayers' Hurdle at the 2023 Cheltenham Festival on St. Patrick's Thursday on 16th March.
French Trainer Gabriel Leenders was delighted with Gold Tweets win.
He said: "We won at Cheltenham, "It's a dream, my dream, and I'm very happy."

"We thought he had a good chance. He's a very fast horse, but distance is not a problem for him and his jumping suits the English hurdles." (Via Racing Post)
Gold Tweet's jockey Johnny Charron was equally delighted about the win in the Cleeve Hurdle.
He said: "It wasn't easy for me to ride as we were always in behind and pulling quite a lot, but hearing the crowd really made me want to win and push on." (Via Racing Post).
There is plenty to look forward to at this year's Cheltenham Festival where there are bound to be stunning moments and numerous shock winners.
How Francois Doumen trained horses dominated in the 1980s and 90s
French horses and trainers have seen a lot of success at the Cheltenham Festival. Francois Doumen was a horse trainer for 40 years, and over these decades his horses have enjoyed success in a plethora of races across numerous countries. He was of course highly successful at the Cheltenham Festival.
Doumen enjoyed a lot of success in the 1980s and 90s, winning 6 racing events in Great Britain alone. He won the King George VI Chase 4 times in this period with Nupsala (1987), Algan (1994) and The Fellow (1991 & 1992).
This is not the only success that The Fellow had under the stewardship of Doumen. The Fellow also participated in the 1994 Cheltenham Gold Cup, beating bookies' favourite Jodami by one and a half lengths.
Success did not stop for Francois Doumen going into the 21st Century. Snow Drop was victorious in the Triumph Hurdle in 2000, with further success in the Sun Chariot Stakes in 2012 with Siyouma.
Doumen's Baracouda is one of the most successful French trained horses in the sport's history, winning the Long Walk Hurdle 4 times (2000, 2001, 2003 and 2004) and the Ascot Hurdle twice (2001 & 2002). The illustrious list of honours does not end there.
There were also wins in the famous Stayers' Hurdle in 2002 and 2003. In the 2002 Stayers' Hurdle, Baracouda won with a time of 6 minutes and 1.7 seconds, finishing ahead of Ireland's Bannow Bay and It Takes Time I in second and third respectively.
The 2003 renewal of the Stayers' Hurdle was one of the best and Baracouda managed to beat fierce competition from Iris's Gift and Limestone Lad to be declared the winner.
All eyes will be on latest edition of the Stayers' Hurdle on St Patrick's Thursday, with Gold Tweet looking to become the first French bred horse to win the Hurdle since Solwhit in 2013.
As official hospitality suppliers for Cheltenham Festival appointed directly by Cheltenham Racecourse, Eventmasters are delighted to provide Cheltenham Festival hospitality packages in 2023.
Silks Hospitality Package
An excellent base to enjoy a day at the races, Silks Restaurant offers wonderful panoramic views of the Cheltenham Racecourse. With a four-course luncheon, afternoon tea, hostess service and complimentary bar, this really is a fabulous way to experience Cheltenham Festival. Prices for this facility range from £529 – £689 per person plus VAT.
The Venue Hospitality Package
Located within the exclusive courtyard area of Cheltenham's hospitality village, The Venue is a wonderfully relaxed venue for you to experience Cheltenham Festival. As well as amazing food and drink, this option includes celebrity tipsters as well as live music. Prices for The Venue range from £389 – £429 per person plus VAT.
The Champions Club Hospitality Package
Enjoy the Cheltenham Festival from some of the best seats in the stands, combining comfort, convenience and luxury in the Champions Club. With the finest views of the track, treat yourself to fantastic food and drink during Champion Day.
Four Eighty Restaurant Hospitality Package
The Four Eighty Restaurant is a new addition to the Cheltenham Festival's world-class hospitality packages. Revel in three-course fine dining from your own private tables and experience amazing views from the second level on the course.
Private Grandstand Box Hospitality Package
Why not take things a step further by experiencing Cheltenham Festival in your very own private box! The Grandstand Box provides an intimate atmosphere and offers incredible views of the racecourse, overlooking the winning line. For this premium experience, prices range from £18,000 – to £25,000 for a total of 12 people plus VAT.
Popular Cheltenham Festival Facilities
Have an enquiry about Cheltenham Festival 2023?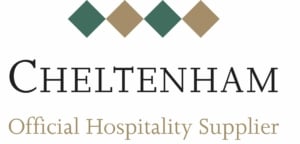 Cheltenham Festival
One of our Cheltenham Festival Team are ready to help you plan your day at Cheltenham Festival 2024 - Complete this contact form and one of our Cheltenham Specialists will be in contact shortly.