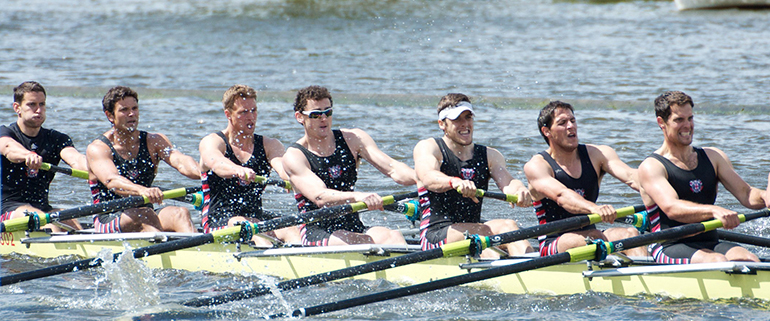 Henley Regatta FAQs
What is Henley Regatta?
Henley Royal Regatta is an annual rowing event, held on the River Thames.  It has many different events, which are is open to amateur and professional teams and individual rowers.  From school-aged competitors to Olympic champions, everyone is able to compete at the event, provided they can get through the tough trials and qualifications.
When is Henley Regatta?
Henley Regatta is held annually from Wednesday to Sunday, ending in the first weekend of July.  This year, Henley Royal Regatta will be from Wednesday 3rd July until Sunday 7th July 2019.
What time does Henley Regatta start?
Henley Regatta starts in the mid-morning once guests have had time to arrive and settle.  There is a break in the racing during the day to allow for lunches to be eaten, and racing will finish in the afternoon – the exact time can change a little, but it's usually between 16:00 and 17:00.
Read more about Henley Regatta Timetables
Where is Henley Regatta?
Henley Regatta is held on the banks of the River Thames at the town of Henley-on-Thames.  The town is dripping in history, with an ancient market at its centre.  It falls on the tripoint between Oxfordshire, Berkshire and Buckinghamshire.
Directions to Henley Regatta:
Getting to Henley Royal Regatta by road is easy.  From the North, take the M40 and turn off at Junction 4 and follow signs for Reading.  If you're driving from the South, take the M4 and exit at Junction 10 (Maidenhead) and make your way northbound on the A404 until directed otherwise to Henley-on-Thames.
One way systems are put in place in the town during Regatta Week so follow signs and instruction.
You can also speak to our hospitality team to book luxury helicopter transfers and fantastic riverboat taxis to the Boaters Enclosure.  To arrange this VIP travel opportunity for you and your guests, call today on 020 7989 6500.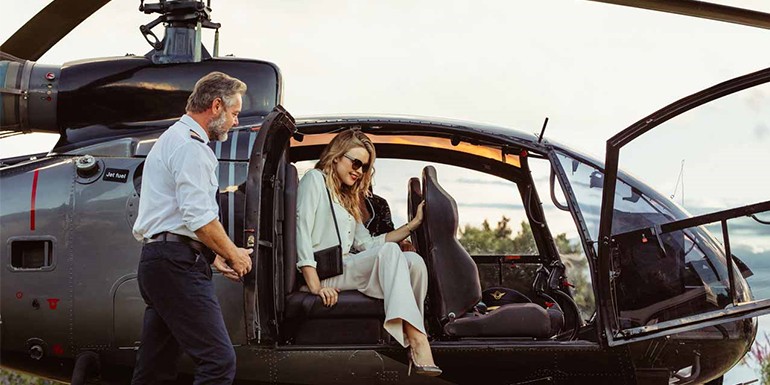 Henley Regatta Dress Code
The dress codes at Henley Regatta are well known, and feared by many.  But don't worry, it's not as strict or scary as you might think.  For our Boaters Enclosure facility, the dress code is a little more relaxed than in some others, but dress to impress and think of a 'summer garden party' atmosphere.
Gentlemen really should choose to wear a collared shirt and tie along with a blazer or suit of their choosing.  Ladies have the choice to wear summer dresses or formal wear.  Remember, you can never be overdressed, but you can be denied entry for being too casual.
Henley Regatta Outfits
Henley Regatta outfits are a great part of the fun of the event.  Dazzling hats, sharp suits and everything in vibrant summer colours really makes your day at Henley-on-Thames all the more special.  Spending time perfecting your Henley Regatta outfit is time well spent in the run-up to Regatta Week – you'll never know where your picture might end up!
How much are Henley Regatta Tickets?
Tickets to Henley Royal Regatta enclosures can vary in cost – not just by facility, but also by day.  You can see information regarding pricing on our Henley Regatta hospitality page, or alternatively, talk to our hospitality team on 020 7989 6500.
Hospitality at Henley Regatta
If you're visiting with Eventmasters you can rely on receiving the finest quality Henley Regatta hospitality on offer.  Our VIP facilities will provide you and your guests with unrivalled comfort and enjoyment for your stay at the Regatta.
View our fantastic Henley Regatta hospitality packages today, or speak to our hospitality team on 020 7989 6500.
Food & drink at Henley Regatta
Henley Regatta hospitality suites provide some incredible food and drink opportunities.  Read more about cocktails at Henley Royal Regatta!