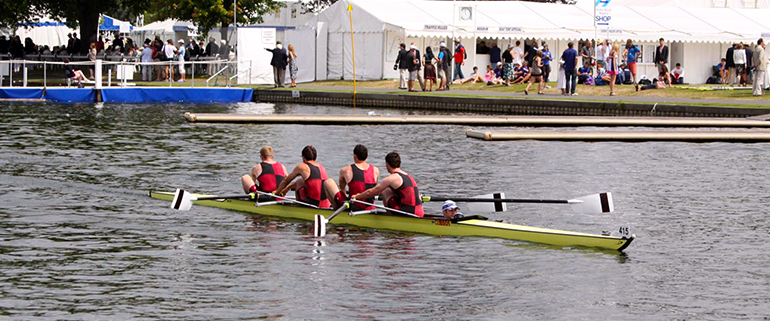 Henley Regatta Timetables and Entries
The Henley Stewards will release timetables closer to the event once entries for the races have been received.  Entries for Henley Regatta must be submitted between Wednesday 1st May and 6.00 pm on Monday 17th June 2019.  To enter, teams and individuals must register an account with Henley Regatta on their site and provide details of which races they wish to be entered for.
International Henley Regatta entries are dealt with in different ways, if unsure what the rules are for your country it's best to check in advance of the event.
However, the Henley Regatta timetables are fairly standard, with similar events occurring at the same time each year.  For instance, the finals of each event are held on Sunday of Regatta Week.  Many fans of the sport of rowing itself will prefer to attend on the Sunday.  This is because they know they're certain to see many of the best in the world compete against each other.  Seeing the finals in person and not on the live stream ensures a vibrant atmosphere and lets fans be the first to know the Regatta's results.
The more prestigious races at Henley-on-Thames are often the least entered.  This is partly due to the races having high barriers to entry to ensure only the best may compete.  But it can also happen as few rowers even wish to enter due to the low chance of beating the host of World and Olympic Champions who frequent these events.
Despite the headline events often having a small number of top-level entrants, the timetable also features highly competitive races for lower levels.  Typically, each year we see the Thames Challenge Cup and the Wyfold Challenge Cup fielding large numbers of crews who qualify and enter.  This can mean that on the first day of the Henley Regatta results of time trials are needed to ensure only the best get through to the actual competition.
Crews entering these races need to be well rested and have a high level of conditioning if they are to prove successful on each of the five days of Henley Regatta and get the results they want in their final on Sunday.
Other Henley Regatta Timetables
Events for students and low-level amateur crews tend to see higher than average Henley Regatta entries.  These events are the ones which have low barriers to entry.  Many crews who are optimistic about their ability to compete and are enjoying competing alongside their friends and teammates also enter.
All racing at Henley Regatta is live streamed on YouTube for the world to see, so results will come in instantly.  These are also reported on in text form too, in case you miss the race you were wanting to see.  Past races are all online on the Henley Steward's social media accounts, and full days of racing can be seen on YouTube.
The final timetables will never be known until the Draw just a few days prior to racing.  For over-subscribed races where time trials are required for entry, timetables will be drawn up on Wednesday after racing on the Thames is completed.
Hospitality at Henley Regatta
If you're visiting with Eventmasters you can rely on receiving the finest quality Henley Regatta hospitality on offer.  We ensure that our VIP enclosures have a timetable which accounts for the racing times.  In the middle of the day there is an extended lunch break which ensures you will have time to dine before afternoon racing starts up again.