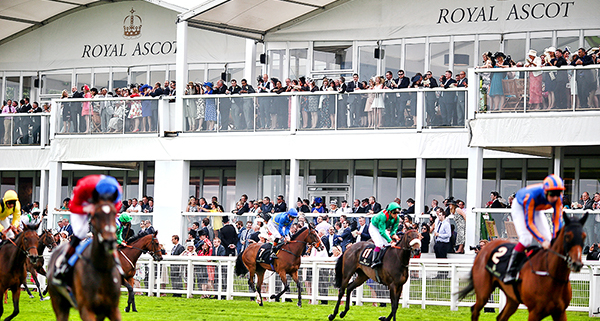 Royal Ascot: Top 20 Interesting Facts
The prized Royal Ascot meeting has a profoundly rich and beautiful history. With so many rare and hidden gems, we've put together these top twenty interesting facts for Royal Ascot lovers to enjoy. Why not test yourself and see which ones you knew and which ones surprised you the most!
At Her Majesty's Pleasure
1. The Queen has attended every Royal Ascot since the beginning of her reign. She first attended Royal Ascot in 1945 at the age of 19.
2. As an owner, The Queen has enjoyed 23 winners at Royal Ascot.
3. Every year the bookies bet on the colour of The Queen's outfit each day.
The 'No Nonsense' Royal Enclosure
4. Within the Royal Enclosure there is a ban on men's ankles being shown, therefore socks are compulsory.
5. Prior to 1955, divorcees were not permitted into the prestigious Royal Enclosure.
6. There is a 100 year waiting list for one of the highly coveted "picnic parking spots" in the Royal Enclosure's car park one.
The First Races at Ascot
7. The oldest current race at Royal Ascot is the Gold Cup which was first run in 1807.
8. The first Royal Procession was held in 1825 and was quickly established as a firm tradition.
9. 1823 was the first mention of a Ladies' Day at the meeting, and it has been a highlight ever since.
Fun Ascot Food Facts
10. A whopping 56,000 bottles of Champagne are consumed across the five days.
11. 35,000 spears of British asparagus are ordered ahead of Royal Ascot and around 3,000 lobsters are consumed across the five days.
12. 39 professional kitchens are in operation during Royal Ascot with 25 in the Grandstand, plus one for every two Ascot boxes.
13. There are more than 100 bars and food outlets around the racecourse, and 225 private boxes!
Ascot Grounds Keepers
14. Just 12 members of grounds staff maintain the track, lawns and grounds year-round whilst a further 3 more maintain the plants, shrubs, hedges and trees at Ascot Racecourse.
15. Over 13,000 flowers and plants are grown and planted especially for Royal Ascot.
16. 26,000 items of temporary furniture are hired just for the Royal Meeting.
The Big Money Meeting
17. Royal Ascot is one of the most valuable and expensive horse racing meetings, with £7.3 million in prize money at 2018's meeting.
18. The new Grandstand cost near £200 million to build and was officially opened in 2006.
19. Royal Ascot has an estimated 400 helicopters and over 1,000 limousines arrive in VIP style at Ascot Racecourse every year.
A Global Phenomenon
20. The races are watched in over 200 countries worldwide.
So, how many of these facts did you already know? Why not shock your friends and families with some of these 20 fun facts next time you're at the prestigious Royal meeting!
Enjoy the exquisite atmosphere at the Royal event and secure a sumptuous Royal Ascot hospitality package to go with it, courtesy of Eventmasters.
With exquisite fine-dining and superb VIP service in some of the most appealing hospitality facilities in the world; Royal Ascot Corporate Hospitality Packages are the only way to truly relish in this prestigious event.