Rowing Hospitality 
&

 VIP Tickets
The best official Henley Regatta hospitality packages and VIP tickets 2022
Eventmasters are Official Hospitality Suppliers (OHS) of the world's most famous rowing event, the Henley Royal Regatta. Held every summer in the beautiful Henley-on-Thames, Oxfordshire, it's a quintessentially British event that's not to be missed!
Not only is Henley-on-Thames the perfect location for a summer's day out, but the event hosts some exceptional feats of strength and endurance.
Thousands flock to Henley every year to enjoy the Henley Regatta, and in 2022 the Regatta returns in full majesty to celebrate Her Majesty The Queen's Platinum Jubilee. It has also maintained its extended schedule with the extra day, making room for two new women's events.
Enjoy a highlight of the summer sporting calendar with Eventmasters' official Henley Regatta hospitality tickets. Whether for business or pleasure, rest assured you and your valued clients or guests will enjoy one of the best experiences the Henley Regatta has to offer.
Display 10 Products per page
---
Henley Royal Regatta 2022 Hospitality Packages – Don't miss out!
Henley Regatta is one of the oldest and most prestigious rowing events in the country and has been held annually since 1839. It has now developed into a world-class event and attracts some of the best rowing teams from around the world including Olympic champions.
As of 2021, The Henley Regatta took place across six days and features over 200 world-class rowing races and this is now being continued into 2022. The course used near Henley-on-Thames is one mile and 550 yards in length, taking roughly seven minutes to complete. There are an array of trophies on offer to the winners, with the most prestigious in rowing being The Grand Challenge Cup which was competed for at the very first Regatta in 1839.
As the Regatta was instituted before any of the rowing federations were established, the Henley Regatta finds itself in a unique position. It is able to run by its own rules and is not subject to interference by British Rowing or the International Rowing Federation; but is still officially recognised by both of these rowing organisations.  The Henley Stewards organise the event in its entirety.
The extravagant setting and outstanding hospitality on offer make this a perfect rowing event to entertain your important clients or to enjoy on a personal basis. With such a wide range of rowing hospitality packages available, we are sure you will find something to fit your requirements.
Boaters Enclosure packages are a fantastic way to experience the unique atmosphere created at the Henley Regatta. This luxurious marquee is positioned on the start line and offers thrilling views of the rowing action from the fabulous Temple Island Meadows.
The Riverside Enclosure is one of the best positioned and most popular rowing hospitality packages available. Located on the racing and Stewards' Enclosure side of the river, it offers breathtaking views of the rowing action and surrounding countryside, while also offering a delectable fine dining experience for you and guests.
One of the most well-established areas at Henley Regatta is Temple Island Enclosure, which continues to offer first-class hospitality for all guests each year. Positioned mere metres away from the start line it gets you close to the action.  We off this package with an exclusive and luxurious river cruise – making this an unmissable package.
The Fawley Meadows hospitality package is situated on the stunning banks of the Thames and offers guests a wide variety of features including a river cruise and of course outstanding hospitality.
We are sure you will have a truly unforgettable day with our rowing hospitality packages at the 2022 Henley Royal Regatta.
Stay up to date with the latest events in British rowing with our Henley Regatta News.
---
Register For Henley Royal Regata Hospitality – Priority Alerts: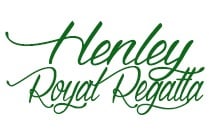 Henley Regatta
One of our Henley Regatta Team are ready to help you plan your day at the Henley Regatta 2022 - Complete this contact form, and one of our Henley Regatta Specialists will be in contact shortly.