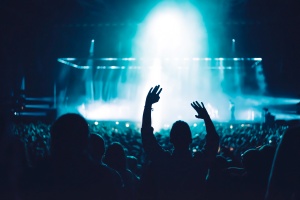 Concert Hospitality Packages & VIP Tickets
Experience VIP hospitality at concerts, live music events and festivals in 2023
Our concerts and festival hospitality packages are the ideal way to see a live performance of your favourite musicians. With a vibrant environment and free-flowing drinks, guests can experience live music like never before, allowing guests to enjoy any concert in true VIP style.
From pop, rock, jazz, indie, country, R'n'B, hip-hop or soul, guests can watch their favourite music bands and artists live at various UK venues, including Wembley Stadium, Tottenham Hotspur Stadium, Villa Park, Resorts World, The 02 Arena and Royal Albert Hall. Our exclusive VIP concert tickets & packages offer the best seats in the house, offering an unforgettable experience when watching some of the biggest stars in the music industry.
Display 20 Products per page
---
Concert Hospitality Packages & VIP Tickets
Experience the music of some of the world's leading recording artists with our exclusive VIP Concert Hospitality Packages.
You and our guests will be entertained in style, enjoying our luxurious hospitality packages with a private restaurant, bar, champagne, private entrance, and so much more to enhance your experience.
Our chosen music venues have been hosting concerts of all music genres for many years, with 2023 being set to be another unforgettable year of music.
---
Interested in our VIP Concert Hospitality & VIP Tickets for 2023?
Concerts
Our hospitality specialists are ready to help you plan your day at your chosen concert for 2023 - Complete this contact form below, and we will be in contact shortly.