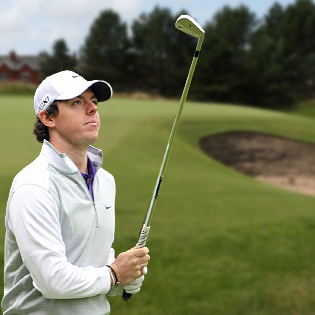 Golf Hospitality
Entertain your valued and important clients at the UK's biggest Golf tournaments with our official Golf hospitality packages in 2024.
If you want to entertain your valued guests and clients at the biggest and most prestigious golf events of 2024, look no further than Eventmasters' official Golf hospitality packages. Our sublime corporate entertainment facilities allow golf lovers to experience the biggest tournaments on the calendar in VIP style.
Whether it's the BMW PGA Championship, The British Masters, or the Genesis Scottish Open,  – our splendid range of golf hospitality packages will surely give both you and your esteemed clients a wonderful day to remember.
Display 20 Products per page
---
Golf Corporate Hospitality Packages for Major Golf Tournaments, including The BMW PGA Championship and The British Masters
Eventmasters are delighted to offer a fabulous range of golf hospitality packages for the world's greatest golf tournaments, including The British Masters, BMW PGA Championship and the Genesis Scottish Open.
British Masters Hospitality Packages for 2024
The British Masters is another signature event of the golf season, attracting a marvellous field of players and a crowd of thousands. Our Betfred British Masters hospitality packages provide a stunning view of The Belfry and the means to enjoy this competition in style.
Last year, the iconic tournament was hosted by Danny Willett at The Belfry in Sutton Coldfield. Experience the renewal in 2024 by securing your Betfred British Masters packages with Eventmasters today.
BMW PGA Championship Hospitality Packages for 2024
The BMW PGA Championship is one of the most coveted events of the European Golf Tour. The contest attracts a host of star names who compete for an astounding £3.7 million prize fund and ranking points in the Race To Dubai.
With stunning views of the course and first-class hospitality at Wentworth Golf Club, an unforgettable day awaits you and your guests with our golf corporate hospitality packages.
Genesis Scottish Open Hospitality Packages for 2024
The Genesis Scottish Open is one of the biggest events in the calendar for any golf fan. This prestigious tournament has been going from strength to strength since it's inception in 1972.
Our Green on 18 Hospitality Package offers everything you would want to make your experience of the Scottish Open unforgettable, including, but not limited to, access to the greenside terrace overlooking the 18th hole, private tables and afternoon tea.
The Scottish Open is set to be hosted at The Renaissance Club in Scotland for the fifth successive year. Experience the 2024 Genesis Scottish Open in style by securing our fantastic Green on 18 Hospitality Package with Eventmasters today.
Don't miss out on our fantastic range of golf packages for the Genesis Scottish Open, BMW PGA Championships, and British Masters
---
Enquire About Golf Hospitality Packages in 2024:
Golf Hospitality
One of our Golf Hospitality team members is ready to help you plan your day at your chosen event - Complete this contact form and one of the golf hospitality specialists will be in contact shortly.