Tottenham Hotspur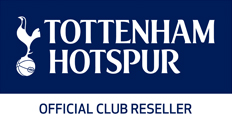 Enjoy an authentic football experience at Tottenham Hotspur Stadium with our Tottenham Hotspur Tickets for the 2020/21 season including Premier League, UEFA Europa League, Carabao Cup (League Cup) and FA Cup fixtures. Eventmasters, as part of a 10 year agreement, have been 
officially appointed directly by THFC
 to offer guests the opportunity to attend the New Stadium. Premium Seats at Tottenham Hotspur Stadium are designed to provide an informal, relaxed feel to matchdays and offer a premium yet authentic football experience. Premium Seat ticket holders will enjoy direct access to a private lounge with complimentary refreshments from our deli-counters and half-time drinks, along with a range of other exclusive benefits. Treat guests to a football memory to last a lifetime at Tottenham Hotspur Stadium this season.
We are very much looking forward to fans being allowed back into Stadia, which with a fair wind should be late Summer/Autumn 2021. As soon as we are advised accordingly specific details on individual fixtures will be available. Thank you for your patience.
There are currently no packages available. Please check back later for hospitality package announcements.
You can also call us on 0121 233 6500 to discuss your specific requirements.
---
Enjoy Tottenham Hotspur Tickets from within the Tottenham Hotspur Stadium
If you are looking to entertain your valued clients and guests at Tottenham Hotspur Stadium look no further than our Tottenham Hotspur tickets.
White Hart Lane will never be forgotten as the much-loved home of the Lilywhites, however, with the 2020/21 Premier League season comes a brand new state-of-the-art stadium that will look to build upon the years of history and support the Lane nurtured and bring newfound glory to the legendary club.
As one of the Premier League's elite clubs, you can expect to enjoy the very best range of facilities from within the newly designed stadium. These range from informal facilities to modern seating with uninterrupted views, and brand new fan activity zones.
You'll enjoy access to padded seating to soak up the action, access to exclusive, premium bars and more. Perfect for both Spurs and travelling fans, you can even upgrade to a number of premium dining facilities to make your day that extra bit special.
Whether utilising Tottenham Hotspur tickets for business or pleasure, we are sure we can offer you a package to make your day memorable for you and your guests and, more importantly, fruitful for your business.