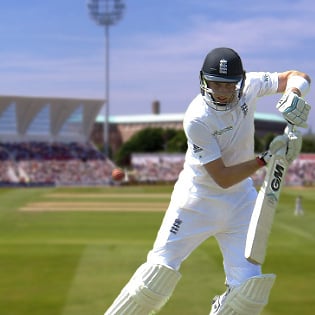 England Cricket Hospitality Packages 2024
Eventmasters are delighted to offer a wide range of official cricket hospitality packages at some of the world's most iconic cricket venues in 2024 including Edgbaston, Headingley, The KIA Oval and Trent Bridge.
Cricket continues to be one of the most popular events for businesses to entertain their important clients and guests. Whether it's tickets to the One Day Internationals (ODI), traditional Test Match Ashes, or the rapid-fire format of Twenty20 cricket; you are sure to enjoy a superb day of cricketing action and first-class hospitality.
Cricket hospitality packages allow you to soak up the unique atmosphere created at international cricket matches, whilst enjoying stunning views of the action and fine dining. Whatever game you are looking to attend we are sure to have cricket hospitality packages to fit your budget and requirements.
Display 20 Products per page
---
England Cricket Hospitality Packages
Plenty of enthralling cricket is on the horizon that no cricket fan will want to miss! Enjoy all of the action in style with our fantastic cricket hospitality packages.
The Ageas Bowl is set to play host the 1st IT20 between England and rivals Australia on Wednesday 11th September 2024.
Edgbaston will be hosting England's second IT20 against Pakistan (25th May 2024) and the 3rd Test against the West Indies from Friday 26th to Tuesday 30th July 2024.
The Riverside ICG is set to host England's 3rd One Day International against rivals Australia on 24th September 2024.
Emirates Old Trafford will be the host the LV= Insurance Test Match between England and Sri Lanka from the Wednesday 21st – Sunday 25th August in 2024. England will also welcome Australia on Sunday 15th September 2024 for a Vitality IT20.
Taking place at Headingley will be the Three Lions' 1st IT20 against Pakistan (Wednesday 22nd May 2024) and England's 2nd ODI against Australia on 21st September 2024.
The KIA Oval is set to host Three Lions' 4th IT20 against Pakistan (Thursday 30th May) and the 3rd Test against Sri Lanka from Friday 6th to Tuesday 10th September 2024.
Lord's will host England's 1st Test against the West Indies (Wednesday 10th to Sunday 14th July 2024), the Three Lions' 2nd Test against Sri Lanka and England's 4th ODI against rivals Australia on Friday 27th September 2024.
Cardiff based cricket ground Sophia Gardens will host England's 3rd IT20 against Pakistan on Tuesday 28th May 2024, followed by the Three Lions' 2nd IT20 against rivals Australia on Friday 13th September 2024.
Nottingham's Trent Bridge will host the Three Lions' 2nd Test against the West Indies (Thursday 18th to Monday 22nd July 2024) before it then hosts England's 1st One Day International (ODI) against Australia on Thursday 19th September 2024.
Interested in 2024 Cricket Hospitality Packages?
Complete this form to register your interest:
If you are interested in any of our hospitality packages, our event specialists are ready to help you make your day memorable. Complete this contact form and we will be in contact shortly.