Green on 18 hospitality package – Genesis Scottish Open
The Green on 18 hospitality packages offers guests a complete VIP experience at the Genesis Scottish Open. Located in prime position, guests will enjoy exclusive all-day access to the greenside terrace, offering unrivalled views of the Renaissance Club's feature hole – the 18th Green.
Guests can also enjoy fantastic hospitality, with a three-course lunch, afternoon tea and complimentary bar available throughout the event. Eventmasters are delighted to offer Scottish Open hospitality packages for large parties and smaller groups.
Green on 18 at The Renaissance Club Highlights:
Official Premium Experience ticket with access to the course & Green on 18
Access to the greenside terrace overlooking the 18th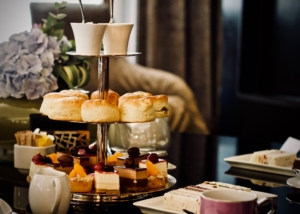 Green on 18 Hospitality Package at the Renaissance Club Includes:
Official Premium Experience ticket with access to the course & Green on 18
Full bar serving complimentary beer, wine, spirits and
soft drinks
3 course lunch menu served with selected wines
Access to the greenside terrace overlooking the 18th
A range of breakfast options
Ideally suited to groups of all sizes on a shared basis, private tables available for groups of 10 or 12
Afternoon tea
Reserved VIP parking (one per two people)
*Please note package content subject to final confirmation