Corporate Hospitality at Major Sporting Events
Official Corporate Hospitality Packages for Major Sporting Events
Eventmasters is one of the UK's leading and longest serving providers of corporate hospitality.
With over 30 years of experience, we have firmly established ourselves as one of the longest serving providers of corporate hospitality for both sporting and cultural events – in short, we are a business to rely on.
We are official hospitality suppliers for Henley Regatta, Cheltenham Festival, The Grand National and Royal Ascot and provide something to suit everybody's refined tastes.
Chester, York Racecourse and The Open are among our other official appointments along with a number of Premier League teams including Tottenham Hotspur, Liverpool and Chelsea. Eventmasters are also official hospitality suppliers for Wembley Stadium and the LTA and will provide hospitality options at some of the UK's most prestigious tennis tournaments including the popular Midlands-based Birmingham Classic. The list goes on.
Event Planning Specialists – ensuring you get the very best from our corporate hospitality packages
Corporate hospitality gives companies the opportunity to demonstrate a side of business that clients would otherwise not see in a standard boardroom pitch.
Engagement away from the busy office environment demonstrates an interest in developing a more personal relationship with third parties, dispelling the myth that relations centre entirely on business concerns.
At Eventmasters, we consistently excel in providing an unrivalled hospitality service, tailored to entertaining valuable clients and guests.
Don't just take our word for it, our long list of happy customers speaks for itself!
We're Recruiting!
If you are interested in a career in Sales and want to join our professional team of Corporate Hospitality Sales Executives, see more here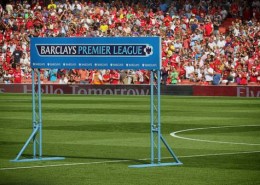 Biggest Premier League Talking Points: Manchester City hit with VAR , Frank Lampard unsatisfied with Chelsea draw & Wolves equalised with Manchester United...
https://www.eventmasters.co.uk/wp-content/uploads/2015/05/premier-league-midweek-review.jpg
338
600
Alexis Parry
https://www.eventmasters.co.uk/wp-content/uploads/2017/07/logo.jpg
Alexis Parry
2019-08-20 16:29:00
2019-08-20 17:02:42
Premier League: 10 Talking Points from the 2nd Matchday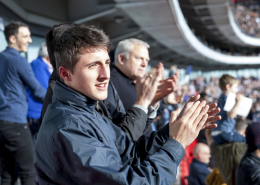 A stadium full of rivalry and the 'we meet again' matches. Let's talk about the four games you shouldn't miss this season.
https://www.eventmasters.co.uk/wp-content/uploads/2019/08/thfc-2017-05-1423-13.jpg
3744
5616
Rebecca Read
https://www.eventmasters.co.uk/wp-content/uploads/2017/07/logo.jpg
Rebecca Read
2019-08-20 12:55:35
2019-08-20 12:55:35
The Fantastic Four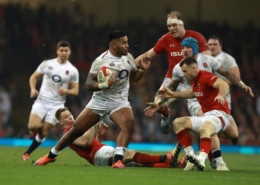 After losing 33-19 to England in the first test, Wales avenge themselves on home soil and top Rugby Union's World Rankings after a 13-6 victory over England.
https://www.eventmasters.co.uk/wp-content/uploads/2019/08/1132222415.jpg
2871
4110
Alexis Parry
https://www.eventmasters.co.uk/wp-content/uploads/2017/07/logo.jpg
Alexis Parry
2019-08-19 14:53:26
2019-08-19 15:13:25
Wales on Top! Hosts Get Revenge on England Rugby in World Cup Warm-Up Test