Henley Regatta
★★★★★
POA
Henley Royal Regatta
Henley-on-Thames
Tuesday, 2nd July 2024 to Sunday 7th July 2024
Eventmasters are delighted to provide a range of hospitality packages for Henley Regatta a quintessentially British event.
Originating in 1839, the Henley Regatta is widely regarded as one of the best social occasions in the summer sporting calendar, attracting spectators and rowers from every corner of the globe. Enjoy magnificent views and gourmet food in the Boaters Enclosure, our longest-standing hospitality venue which offers exceptional levels of service.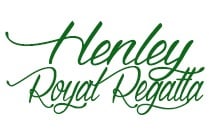 Eventmasters are delighted to offer Henley Royal Regatta hospitality packages at Henley-on-Thames in 2024. We look forward to furthering our success at Henley Royal Regatta, now with seven incredible years under our belt. Secure your VIP experience:  Buy online now, or call our hospitality team – 020 7989 6500
Henley Royal Regatta is undoubtedly a highlight of the British summer. Combining a sporting spectacle with an inviting social atmosphere, it excels in creating a quintessentially English event for all to enjoy. Attracting thousands of guests annually, there is never a dull moment. The Henley Royal Regatta is proud to announce that they have now partnered with four well-respected brands. Bremont Watch Company, Aston Martin, Moët & Chandon, and Crew Clothing have all been chosen due to being well-known and prestigious brands – the new partners hope that more attention will be coming Henley's way.
2024 is set to be an incredible year for Henley Regatta as, like the last two years, it has expanded to a six-day event! It attracts over 500 rowers from every corner of the globe to compete in over 200 races. The event is always a huge success.  Our exclusive Henley Royal Regatta hospitality facilities will help you enjoy your day in style.
Boaters Enclosure – Henley Regatta
A fabulously exclusive facility, the Boaters Enclosure undoubtedly represents an excellent choice for hospitality at the Henley Royal Regatta.
With stunning views of Temple Island and the starting line to savour, Boaters offers guests a novel corporate experience to enjoy. With its own unique atmosphere and ambience, the facility provides a splendid setting to spend quality time with your important clients and guests, with a beautiful backdrop of the Thames and rowing action.
Firmly established as a client favourite after making its debut in 2016, the Boaters Enclosure will return for the 2024 Henley Regatta, further refined and enhanced following the constructive feedback received from our valued clients.
---
Riverside Enclosure
The Riverside Enclosure provides a splendid base for guests at Henley. Located adjacent to Temple Island, it sits on the side of the Stewards Enclosure with prime viewing of the racing action.
It also offers guests some of the finest hospitality, with a champagne reception, complimentary bar, and four-course luncheon among the highlights. Toast to the 2024 Henley Royal Regatta in style with the splendid Riverside Enclosure package.
---
Temple Island Enclosure
Celebrating over 26 years, the Temple Island Enclosure sits just metres from the starting line. Renowned for its exceptional facilities and fine dining, it remains committed to providing guests with a memorable experience at the Henley Royal Regatta. Savour the views from this idyllic riverside setting as the rowing drama unfolds in front of your very eyes.
To further enhance this premium hospitality experience, guests have the option to include a river cruise along the Regatta course, with Pimms, Bucks Fizz and soft drinks served throughout.
---
Fawley Meadows
With its ideal situation along the banks of the Fawley Meadows, this premium hospitality facility is a sure way to impress. Guests can enjoy an enticing array of features, including a River Boat Cruise, a private outdoor area, live entertainment and, of course, award-winning hospitality throughout the day. With Eventmasters, we ensure a memorable occasion for you and your guests at the 2024 Henley Royal Regatta.
---
Henley Regatta Dress Code
Henley Royal Regatta's dress code is made to fit their formal atmosphere. All guests should complement this sophisticated occasion with their attire. All guests must comply with the dress code as you may be denied entry if not.
Ladies:
Dresses and skirts of modest length
Full-length trousers
No divided skirts
No jeans
No trainers
Hats are allowed
Gentlemen:
Lounge suits/ jackets
Blazers with flannels and a collared shirt
Encouraged to wear a tie or cravat
No shorts
No jeans
No trainers
---
Need more help? Complete this form below: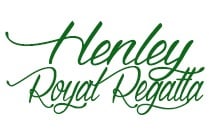 Henley Regatta
One of our Henley Regatta Team are ready to help you plan your day at the Henley Regatta 2024 - Complete this contact form, and one of our Henley Regatta Specialists will be in contact shortly.