Rothesay Classic Birmingham Hospitality – Cub 1982
Enjoy a VIP corporate hospitality experience at the Rothesay Classic Birmingham from inside the Club 1982. The Club 1982 is a premium hospitality area, situated on the ground floor of the Priory Tennis Club.
Guests will enjoy priority check-in and early access to the suite alongside a complimentary bar. The newly-named Club 1982 recognised the Rothesay Classic Birmingham's 40th anniversary at the Priory Club and is guaranteed to provide guests with an unforgettable experience of world-class tennis.
Club 1982 at Edgbaston Priory Club Highlights:
VIP fast-track check-in with early access to the Club 1982 suite
Reserved Rothesay Classic Birmingham tickets in the North Stand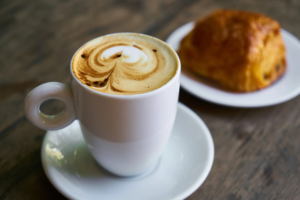 Club 1982 Hospitality Package at Edgbaston Priory Club Includes:
Rothesay Classic Birmingham ticket in the North stand (usually on the first four rows)
Fast track check-in desk
Early access to the suite
Three-course lunch*
Full afternoon tea at the Rothesay Classic Birmingham
Complimentary drinks (soft, wine and beers included & spirits available but payable on consumption)
*Please note a three-course lunch is served Monday – Friday. A Buffet Brunch will be served on Saturday & Sunday of the event.