Headingley
Headingley Stadium is based in the suburb of Headingley in Leeds, Yorkshire. The stadium is split into two adjoining grounds; Headlingly Cricket Ground and Headlingly Rugby Stadium. The cricket ground has hosted test cricket since 1899 and has capacity for 18,350.
There are plans to significantly expand the stadium. £50 million will go towards the project and will take place over the next twenty years.
The stadium has also been used as a concert venue. In 2015 Madness performed in front of 7,500 fans.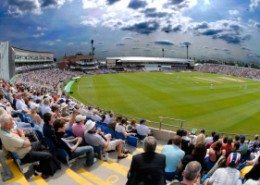 Discover our range of hospitality packages at
Headlingley
and experience the test matches in complete luxury!