Monaco Grand Prix Hospitality and VIP Tickets – Ermanno Palace 7th Floor Suite
This splendid setting offers the finest views of the marvellous Monaco race! From our luxuriant 7th-floor balcony suite on Turn 1, guests can enjoy excellent panoramic views of the iconic circuit.
The sublime sights include the start-finish straight, the terrific Turn 1, Beau Rivage and everything from the tunnel exit through to Rascasse. This Monaco Grand Prix hospitality suite is certainly a famed location, having hosted a dazzling selection of guests in the past, including Mclaren's and Marussia's race teams.
Ermano Palace 7th Floor Suite Hospitality Package at the Monaco Grand Prix Highlights:
An official F1 Programme for the event plus ear plugs on arrival
Keep abreast of the action on the giant screen opposite & TVs in your suite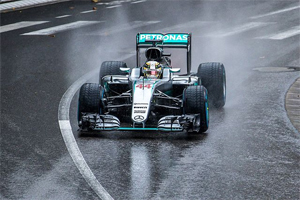 Ermano Palace 7th Floor Suite Hospitality Package at the Monaco Grand Prix Includes:
Coffee, tea & pastries upon arrival
Canapés served late morning
Champagne, wines, beer & all other beverages throughout the day
Sumptuous hot & cold 3-course gourmet buffet lunch served with fine wines
Afternoon tea served from mid-afternoon onwards
Keep abreast of the action on the giant screen opposite & TVs in your suite
An official F1 Programme for the event plus ear plugs on arrival