Travelling to Henley Regatta
From the best local Henley-on-Thames hotels to the best ways to travel to and from the town, we look at all aspects of your time at Henley Royal Regatta.
Where is Henley?
Henley Regatta takes place in the simply gorgeous Oxfordshire town of Henley-on-Thames.  The town is very close to the county borders with Berkshire and Buckinghamshire.  Stunning Chiltern countryside surrounds the Thames rowing course.  Henley-on-Thames postcodes are in the RG9 area, for Reading.  For more on the town, see Henley-on-Thames.

Driving to Henley-on-Thames
Being a small town, the roads surrounding Henley-on-Thames can be slow around the time of the Regatta.  To help ease congestion, the local authorities set up temporary one-way systems, which allow traffic to flow with ease.
Traffic is never really awful, though, and as long as you allow a little extra time for queueing you should be fine.
Henley Regatta Parking
Our Henley Regatta hospitality packages all feature car parking close to the facility as standard.  If you're wanting to park your car in the town centre of Henley-on-Thames, there are numerous car parks available.
Mill Lane Car Park is at the South end of Henley-on-Thames.  In the very middle of the town, there are car parks at the train station, as well as on Greys Road and further north at Kings Road.
With the Boaters Enclosure, reserved car parking is located very close to the facility and is available for all of our hospitality guests.
Coaches to Henley-on-Thames
There are coaches to Henley Regatta offered by many companies.  Many of the coaches feature luxury additions to help make your day even more special.  From Champagne receptions to breakfast bites, different coaches offer various different hospitality comforts.  Some luxury coach services are even happy for guests to 'BYOB' on their journey to the Regatta.  The coaches will be more direct to the site, and costs a little less than the trains.
Trains to Henley Regatta, Henley-on-Thames Railway Station
From Reading, trains will be approximately twenty minutes or around an hour from London Paddington.  The station is located in the centre of town, meaning it's not far to walk to the Regatta.  Expect to see half of the taxis from Oxfordshire waiting outside the station, so if you do want to take a cab across to the river, it won't be difficult.
London to Henley-on-Thames Trains
Getting to Henley-on-Thames from London by train involves an easy change at Twyford, and sometimes also at Slough.  Both routes take approximately an hour to complete.  The trains are full of like-minded revellers looking to start celebrations early for Henley Regatta.
Services leave London Paddington a few times each hour, so there is guaranteed to be a train at a time suitable for you and your guests.  Paddington is by far the easiest station to get to Henley-on-Thames from for most Londoners, or those in the South East of England.
As of publication, the last train service to depart Henley-on-Thames is just prior to midnight – but do check on the day to avoid being stranded!
Great Western Railways usually run a direct, express service from London to-and-from Henley-on-Thames during the Regatta.  Keep an eye out for announcements relating to these as they can save a lot of journey time!
All trains journeys to Henley Train Station go via Twyford as the town is only accessible from one line.  However, Twyford has exceptional connections to other towns and cities.  London, Reading, Abbey Wood and Maidenhead are all on the same lines.  Henley Station is just one train change for many travelling to the Regatta and it's easily accessible from anywhere in the country.
Henley Taxis
Taxis to Henley Royal Regatta will be available from nearby towns Reading and Maidenhead.  While these will be more expensive than other modes of transport, they will ensure you arrive directly on location and save you the time and effort of parking.
Under usual conditions, an Uber taxi from Reading to Henley-on-Thames will cost an estimated £14-19, and an Uber to Henley from Maidenhead will cost slightly more than this.  Though, expect to see costs increase under peak-flow conditions, as demand for the cars will be much higher.
Getting to Henley Regatta by boat is another popular choice among guests.  Being an event on the Thames ensures that those arriving by boat can get up close to their hospitality enclosure.
Access to the River Thames is restricted and controlled during the Regatta Week at Henley.  Some lengths of water are completely shut off from all river traffic aside from that authorised by the organisers.  All boats (including non-motorised craft) are subjected to guidance and instruction from the Henley Stewards and the Environment Agency.
The authority of the Stewards is backed up with government-enforced restrictions – so it's likely best not to try skirting the rules!
Mooring boats are permitted a little way from the course.  The walk from the mooring to your hospitality evening is a great short stroll through some of the most beautiful countryside.
Eventmasters offer a River Taxi service, which will bring you to Henley Regatta.  The river taxi service ensures that you miss the traffic on the roads and arrive in style at the event.  We also offer a VIP Helicopter Transfer to Henley Regatta for those wishing to arrive at the Henley Reach from the air.  This an exclusive service, and, like the River Taxi, is only available by enquiry.
Henley-on-Thames Hotels – Regatta Accommodation
If you're travelling from afar to get to Henley-on-Thames for Henley Regatta, you may be looking for hotels in the nearby area in which to stay.  Henley-on-Thames boasts a number of great hotels to make your stay at the Regatta all the more enjoyable.  Here are just a few of our favourite places to stay in and around Henley-on-Thames
The Red Lion Hotel
Three-Star Hotel, Henley-on-Thames
Located right at the heart of Henley-on-Thames, the Red Lion is a hotel which puts class and comfort ahead of all else.
The hotel sits right next to the River Thames and guests will only be a short walk away from the centre of all that's going on at Henley Royal Regatta.
The Red Lion Hotel's dining room is open from the morning until the night.  The hotel is used to accommodating large groups, with weddings and other celebrations commonly held at in their function rooms.
Expect a mixture of classic design and modern comforts that ensure you stay in fantastic comfort.
The Baskerville
Four-Star Hotel, Shiplake, Henley-on-Thames
The Baskerville Hotel earned its four-star status well.  It's set in a comfortable pub, with a beautiful and charming interior.
The restaurant was named best in Oxfordshire in 2016, an honour that is well deserved.  The menu features classic English dishes, sourced locally, and seasonally themed.
It's a leisurely forty-five-minute walk away from the Henley Regatta site, taking a scenic route along the Thames to reach it.  The Baskerville is also just moments away from the Shiplake train station, giving easy access to the venue for anyone.
The Dog and Badger
Five-Star Hotel, Medmenham, Marlow
A delightful pub in the nearby Medmenham (by Marlow) which does so well what others on this list do too – marry beautiful and ancient buildings with modern convenience.  You'll see elegant wooden beams add a touch of warmth and homeliness, but also be blown away by the modern comforts such as fully air-conditioned rooms.
---
Eventmasters is a leading provider of corporate hospitality and VIP experiences.  We've been ensuring our guests have the finest experiences for over 30 years and continue to pride ourselves on offering the very best hospitality and corporate experiences.
At Henley Royal Regatta we offer the best prices on the finest hospitality packages.  We can tailor our packages to your needs to ensure you and your important guests have the most luxurious time.  Additions to your hospitality package can include helicopter transfers to Henley Regatta or river taxis to ensure you arrive in style.  We also offer evening tickets to Chinawhite at Henley Regatta with our Boaters Enclosure packages.
Packages on offer include Boaters Enclosure, Fawley Meadows, and the Riverside Enclosure.  We also offer hospitality at the Temple Island Enclosure, with the option of a Henley Regatta River Cruise during the day.
View our Henley Regatta hospitality packages, or speak to our helpful hospitality team now on 020 7989 6500.
---
Interested in our Henley Regatta hospitality?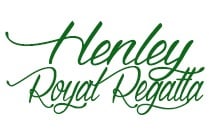 Henley Regatta
One of our Henley Regatta Team are ready to help you plan your day at the Henley Regatta 2024 - Complete this contact form, and one of our Henley Regatta Specialists will be in contact shortly.