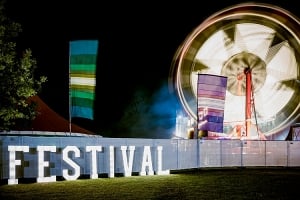 Henley Festival Hospitality Packages
Corporate Hospitality for Henley Festival 2024
Wednesday 10th July – Sunday 14th July 2024
As the 42nd annual Henley Festival returns in 2024, Eventmasters are delighted to offer official Henley Festival hospitality packages for this popular UK event.
The Henley Festival is an exclusive black-tie event that celebrates the best of UK and international music acts over five days – July 10-14th 2024. From pop to classical and jazz, the Henley Festival strives to merge great music, comedy, dining and art into unforgettable experiences for guests and clients.
Despite 2024 headline acts yet to be announced, last year's event saw Westlife, Nile Rodgers & CHIC, and Rag'n'Bone Man amongst other performers for the Henley Rewind Festival. Celebrate Henley's biggest year to date in VIP style with Eventmasters corporate hospitality packages – guaranteed to wow your guests and clients.
Display 20 Products per page
---
Corporate Hospitality at Henley Festival
If you are looking to 'wow' your important clients and guests at a truly unique event, then look no further than our official Henley Festival corporate hospitality packages in 2024. Held on the Berkshire bank of the River Thames, this annual boutique music festival is the perfect event for entertainment, with its vibrant programme of music, comedy and art.
The music festival attracts a star-studded lineup every year, with previous headline acts including Sir Elton John, Shirley Bassey, The Beach Boys, The Jacksons, Tom Jones and Lionel Richie. The floating stage is a spectacular sight to behold and is unlike anything at any other event in the UK.
Having first taken place in 1983, the UK festival now draws an audience in excess of 30,000 every year! What sets this event apart from other summer festivals is the quality of the food and hospitality on offer, which is given equal billing alongside the world-renowned musical acts.
Henley Festival Initiative
Henley partners with Davis Tate and the Henley Standard and will pump a percentage of the Festival proceeds back into the local economy.
To coincide with their 40th anniversary last year, Henley Festival launched a new charitable initiative dubbed RISE to give talented individuals and groups the opportunity to nurture their creativity and step into the world of performance.
With a variety of Henley Festival hospitality tickets available across all five days, you're sure to find a package that suits your requirements. We look forward to welcoming all our guests and clients to Henley's biggest year yet!
Plan Your Visit to Henley Festival 2024
The Henley Festival is a unique and vibrant experience for anyone who wants to enjoy the summer with music and delicious food. Find out how to get to Henley-on-Thames and answers to our most frequently asked questions about this black-tie event. Don't forget to look at the map provided through Google for directions to the Henley Festival.
Henley-on-Thames Parking
Car parks for the Henley Festival will open from 4pm.
You will be directed to either Car Park 1 or Car Park 2 and to the next available parking space by booking in advance. You can leave your vehicle in the car park overnight until midday the following day, Sunday included. Henley Festival cannot take responsibility for vehicles left in the car park.
Free parking is available for Family Sunday only. Car park 1 will open at 9:30am but all cars must be removed by 2pm.
Please note that there are no camping facilities at the Festival. For a hotel near the Henley-on-Thames, you can contact the Henley Tourist Office for advice on 014 9157 8034.
Henley Festival & Henley-on-Thames FAQs
What is the address for the Henley Festival?
Directions to the Henley Festival are:
Henley Bridge
Henley-on-Thames
RG9 2LY
We advise that you check the weather forecast on the day of your visit and give yourself plenty of time to arrive. Please use the Henley-on-Thames directions provided for guidance.
What time will the Henley Festival gates open and close?
Gates will open at 5pm across all five days. On Wednesday & Thursday, the gates will close at 12am. On Friday & Saturday, the gates will close at 1am. On Sunday, the gates will close at 11:30pm. You can arrive at any time between opening and closing times.
What time do guests need to be seated?
We recommend that guests are seated between 6pm and 7pm if they wish to watch the concert on the Floating Stage during the music festival.
What music acts are headlining the Floating Stage at the Henley Festival?
The Floating Stage Headline acts for 2024 are:
Wednesday 10th July 2024: TBC
Thursday 11th July 2024: TBC
Friday 12th July 2024: TBC
Saturday 13th July 2024: TBC
Sunday 14th July 2024: TBC
Can guests bring a camera/recording equipment during the Henley Festival?
The unauthorised use of camera, audio and view equipment is not permitted during the Floating Stage concert.
What do I wear to the Henley Festival 2024?
The Henley Festival is strictly black tie, e.g. thick dinner jackets, bow ties, long or short evening outfits. Casual attire will not be permitted, and you will be refused entry to the event.
---
Enquire About Henley Festival Hospitality
Complete this form to register your interest:
If you are interested in any of our hospitality packages, our event specialists are ready to help you make your day memorable. Complete this contact form and we will be in contact shortly.