Newmarket July Festival Hospitality – Trackside Shared Pavilion Package
★★★★★
POA
Newmarket July Festival – Newmarket Racecourse
Newmarket July Festival Dates: Thursday 11th July – Saturday 13th July 2024
Soak up the electric atmosphere of Newmarket Racecourse with our fabulous Trackside Shared Pavilion hospitality. The Trackside Shared Pavilion experience provides our clients with the perfect social atmosphere within the Pavilion, a delicious four-course meal, full afternoon tea, and more. So why not elevate your day at the Newmarket July Festival within the Trackside Shared Pavilion at Newmarket Racecourse?
Trackside Shared Pavilion Hospitality Package – Newmarket July Festival 2024 – Newmarket Racecourse
Enjoy one of the biggest meetings of the flat racing summer season with our official Newmarket July Festival corporate hospitality packages at Newmarket Racecourse. This event is, without doubt, one of the highlights of the summer combining world-class sport and VIP corporate hospitality to provide an unforgettable meeting.
This iconic three-day festival takes place on Newmarket's July Course and features high-class racing on each day, culminating with the Group One Darley July Cup (British Champions Series And Global Sprint Challenge). This unrivalled sprint event attracts the finest horses from around the world, won in 2018 by US Navy Flag.
The Newmarket July Festival, which has a long and illustrious history, with the event still going strong since it's inception in 1876. Colt Springfield, which was a horse bred by Queen Victoria was highly successful in the first two renewals of the July Festival. This feat was later repeated by Charibert, who did this in 1880 and 1881.
The event is set to take place at the historic and prestigious Newmarket Racecourse, which was opened all the way back in 1667. King Charles II became the first reigning monarch to ride a winning horse, doing just that in the 1671 Newmarket Town Plate.
The 2022 winner of this event was Alcohol Free, ridden by Rob Hornby in 2022. Going into the 2023 renewal of the race, Shaquille was seen as one of the leading contenders to win this year's July Cup. Ridden by Rossa Ryan, Shaquille crossed the line with a one and a half length lead to take the victory ahead of Run To Freedom and Kinross, who had to settle for second and third place respectively.
Anticipation and excitement will now be building for the next renewal of this prestigious race in 2024.
There is no better way to experience all the excitement and action on offer at the 2024 Newmarket July Festival at Newmarket Racecourse than with an Eventmasters VIP Hospitality Package. Packages include:
Trackside Shared Pavilion
As part of the Newmarket hospitality experience, the Trackside Shared Pavilion provides racegoers with the perfect garden party environment and the ultimate fine dining experience. Guests can also enjoy a tasty four course set meal and access the Trackside Shared Pavilion champagne reception.
---
July Festival 2024 – Newmarket Racecourse Map
July Festival Hospitality Sample Menu
To help you plan your visit to the July Festival, we've also provided our Newmarket Sample Menu to give you a taste of what to expect with our Trackside Shared Pavilion hospitality.
*Menu's are subject to change
Trackside Shared Pavilion Hospitality & Newmarket July Festival FAQs:
When and where does the Newmarket July Festival take place?
The 2024 Newmarket July Festival gets underway on Thursday 11th July, with the event finishing three days later on Saturday 13th July 2024. The Newmarket July Festival will be taking place at the Newmarket Racecourse.
Is there a dress code for the Trackside Shared Pavilion ?
Yes, there is a dress code. You are encouraged to dress in smart clothing in the premier enclosure. Smart trousers, tailored shorts, a shirt, formal shoes (or dress) or trouser suit with a hat or fascinator are all allowed but this it is not compulsory. Jeans ARE permitted as long as they are dark denim and not ripped, scruffy or torn.
Is there disabled access?
Yes, there is disabled access at the Newmarket Racecourse. Just like the Rowley Mile, the July Course has disabled access with dedicated raised platforms at trackside and the parade ring.
Do I have to pay for car parking?
No, all parking in the public car parks is free of charge for everyone who is attending.
---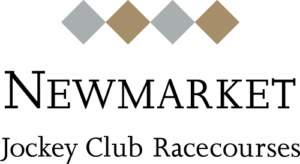 Need more help? Complete this form to register your interest in the Trackside Shared Pavilion Hospitality at the Newmarket July Festival:
Complete this form to register your interest:
If you are interested in any of our hospitality packages, our event specialists are ready to help you make your day memorable. Complete this contact form and we will be in contact shortly.