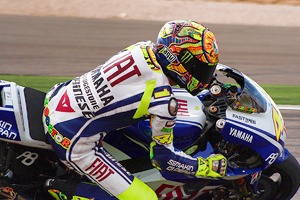 British MotoGP Hospitality
Enjoy one of the most exhilarating and popular motorsport events in the world with British MotoGP hospitality packages and VIP tickets at Silverstone Circuit in 2021. The MotoGP is a worldwide event of glamour, adrenaline and beautiful machines, and the British MotoGP at Silverstone is no exception.
A fantastic weekend of high-octane motorsport that will feature home superstars such as Cal Crutchlow battling against the likes of European giants Valentino Rossi and Jorge Lorenzo. The 2021 Grand Prix motorcycle season will be the 71st and, construction permitting could potentially be the last British Grand Prix to be held at Silverstone before it relocates to the brand new Circuit Of Wales.
Eventmasters are delighted to offer a range of fantastic MotoGP packages across a variety of state-of-the-art hospitality facilities at Silverstone. Whether a seasoned fan of the sport or a newcomer to the world of MotoGP, corporate hospitality at Silverstone will ensure you have a spectacular experience.
Display 100 Products per page