Tottenham Hotspur Hospitality – Spurs v Everton
Tottenham Hotspur Tickets & Hospitality – Tottenham Hotspur Stadium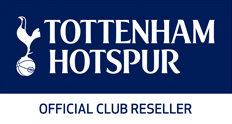 Experience a matchday like never before with Tottenham Hotspur Hospitality, Ticket and Travel Packages for the 2018/19 football season.
Spurs' brand new state-of-the-art stadium hosts Everton in the final game of the 2018/19 Premier League season. The Toffees will be hoping to push for the European places this season under the management of Marco Silva whereas Spurs will be eager to sign off the season in style in front of their own fans.
Be at the heart of the action this season at Tottenham Hotspur Stadium and enjoy the very best in Spurs tickets and hospitality. Visit the Eventmasters Travel website where you can purchase VIP tickets and hospitality at Tottenham Hotspur's New Stadium for Spurs v Everton.
Tottenham Hotspur Stadium Packages
Tottenham Hotspur hospitality – Tottenham Hotspur Stadium
Watch Tottenham Hotspur v Everton in style, with fantastic hospitality at Tottenham Hotspur stadium during the 2018/19 season. Enjoy luxury seating within Level 2 of the East Stand, a reserved premium section, with some of the best views available.
Premium Seats at Tottenham Hotspur Stadium are designed to provide an informal, relaxed feel to matchdays and offer a premium yet authentic football experience. Premium Seat ticket holders will enjoy direct access to a private lounge with complimentary refreshments from our deli-counters and half-time drinks, along with a range of other exclusive benefits.
Hospitality Package Includes:
Luxury Executive Padded Seat to watch Spurs v Everton
Seating in Level 2 of the East Stand, a reserved premium section, perfect for Spurs fans
Complimentary light food
Complimentary wine, beer and soft drinks at half-time
Option to upgrade to a number of premium dining facilities (please call 020 7989 6500 for further details)
Access to VIP lounge and cash bars
Matchday Spurs Legends visits
Complimentary matchday programme

Tottenham Hotspur Hospitality – Tottenham Hotspur Stadium Package
Date

Kickoff Time

Opponent

Price

Quantity

Sun 12th May 2019
15:00
Everton

£

429.00
Please be aware that your booking will stand for the individual fixture of your choice regardless of the final date allocated. All fixture dates and kick-off times are subject to change based on European commitments, domestic cup fixtures and BT & Sky TV requirements. You are booking to attend the specific fixture itself.
Prices are inclusive of VAT and are per person and subject availability at the time of booking. Please note that if you purchase our ticket and travel package 5 days or less before the fixture date then due to the logistics involved we will be unable to deliver your travelcard. A refund of £13 in total is applicable should this be the case.
Requests for cancellation will only be accepted subject to the discretion of the Company Directors.
If you are looking for a particular package or facility that isn't listed on our website, please call us on 0121 233 6500 with your specific requirements.
Ticket and Travel Package
Event Guide
We have a dedicated page where you can view, download and print all of our event information for Tottenham Hotspur hospitality packages at Tottenham Hotspur Stadium.