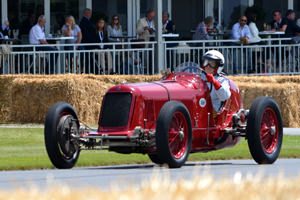 Goodwood Festival of Speed Hospitality
Goodwood Motorsports VIP Tickets & Corporate Packages
Enjoy the World's most spectacular celebration of all things motor racing culture and history, the Goodwood Festival of Speed, in style with corporate hospitality. A selection of vehicles from the modern and classic eras, as well as motorcycles and even Formula 1, will be competing for your enjoyment and taking on the famous Goodwood hillclimb. Enhance your Goodwood Festival of Speed tickets with corporate hospitality packages, where you and your guests and clients can enjoy all the benefits of a VIP style package while experiencing the very best in motor racing action.
Display 100 Products per page
---
Festival of Speed 2021
The Goodwood Festival of Speed is the culmination and celebration of all things motor sport and widely represents the World's largest festival for racing history and culture. A wide range of vehicles take to the famous Goodwood Circuit to compete for your enjoyment, including rally cars, Formula 1, motorcycles and classic dragsters. The Goodwood Festival of Speed also features drivers and celebrities from all eras, with the likes of modern superstars Lewis Hamilton, Nico Rosberg and Jensen Button rubbing shoulders with classic legends such as Sir Stirling Moss and Sir Jackie Stewart.
We are delighted to offer a variety of corporate hospitality packages to supplement your Goodwood Festival of Speed tickets, with a range as diverse as the racing itself. There's something for everyone at the Festival of Speed, with racing and supplementary activities that are sure to please the motor racing enthusiasts among your important clients and guests, as well as newcomers to the fabulous sporting scene.
A highlight of the summer event calendar, visitors from all corners of the World flock to Goodwood Circuit to enjoy the racing action as well as the world class hospitality experiences on hand. Go full throttle with Eventmasters and enjoy the very best of VIP corporate hospitality on par with the top class motor sport on show – you certainly won't be disappointed.