Cheltenham Festival 2023: Who is being entered?
The Cheltenham Festival is an annual four day event with historical significance. It began all the way back in 1860 with the festival taking place every year since, with the 163rd edition taking place in 2023.
It will be showcasing three fantastic events: The Champion Chase, the Ryanair Chase and the famous Cheltenham Gold Cup.
The festival will be taking place from Tuesday 14th March until Friday 17th March 2023.
Who is being entered?
The first of these three events to take place is the Champion Chase on Wednesday 15th March, with 14 horses involved. The favourite is Energumene who won last year's Champion Chase, priced at 4-6.
Other favourites for the Championship Chase include Edwardstone, Blue Lord, Greaneteen, Editeur Du Gite, Chacun Pour Soi and Nube Negra.
Thursday 16th March will see the Ryanair Chase take place with as many as 27 horses vying for the victory. It was Allaho who won the event in 2022 – so is unsurprisingly the favourite to emerge victorious for the second year in succession at 13-8.
Other favourites to win the Ryanair Chase include: Blue Lord, Shishkin, Fakir D'Oudairies, Conflated, Galopin Des Champs, Eldorado Allen, Envoi Allen, Hitman and Stattler.
The Cheltenham Gold Cup (Friday, 17th March) is seen by many as the most prestigious of the events taking place at the festival, with 27 horses taking part. This includes Galopin Des Champs, who is the bookies favourite at 13-8 to emerge as the champion.
The previous Gold Cup in March 2022 was won by bookies favourite A Plus Tard, who will have the chance to repeat this feat in 2023 with the horse also amongst the favourites.
It will be as competitive as ever and there are other horses that the bookmakers see as having a great chance of success in this event. They are Bravemansgame, L'Homme Presse, Noble Yeats, Protektorat, Stattler, Conflated and Minella Indo.
As official hospitality suppliers for Cheltenham Festival appointed directly by Cheltenham Racecourse, Eventmasters are delighted to provide Cheltenham Festival hospitality packages in 2023.
Silks Hospitality Package
An excellent base to enjoy a day at the races, Silks Restaurant offers wonderful panoramic views of the Cheltenham Racecourse. With a four-course luncheon, afternoon tea, hostess service and complimentary bar, this really is a fabulous way to experience Cheltenham Festival. Prices for this facility range from £529 – £689 per person plus VAT.
The Venue Hospitality Package
Located within the exclusive courtyard area of Cheltenham's hospitality village, The Venue is a wonderfully relaxed venue for you to experience Cheltenham Festival. As well as amazing food and drink, this option includes celebrity tipsters as well as live music. Prices for The Venue range from £389 – £429 per person plus VAT.
The Champions Club Hospitality Package
Enjoy the Cheltenham Festival from some of the best seats in the stands, combining comfort, convenience and luxury in the Champions Club. With the finest views of the track, treat yourself to fantastic food and drink during Champion Day.
Four Eighty Restaurant Hospitality Package
The Four Eighty Restaurant is a new addition to the Cheltenham Festival's world-class hospitality packages. Revel in three-course fine dining from your own private tables and experience amazing views from the second level on the course.
Private Grandstand Box Hospitality Package
Why not take things a step further by experiencing Cheltenham Festival in your very own private box! The Grandstand Box provides an intimate atmosphere and offers incredible views of the racecourse, overlooking the winning line. For this premium experience, prices range from £18,000 – to £25,000 for a total of 12 people plus VAT.
You can see the full list of horses taking part in each event below.
Champion Chase: Amarillo Sky, Blue Lord, Captain Guinness, Chacun Pour Soi, Coeur Sublime, Dunvegan, Editeur Du Gite, Edwardstone, Energumene, Funambule Sivola, Gentleman De Mee, Greaneteen, Nube Negra and Sceau Royal.
Ryanair Chase: Allaho, Angels Breath, Blue Lord, Brave Seasca, Chacun Pour Soi, Conflated, Darasso, Eldorado Allen, Envoi Allen, Fakir D'Oudairies, Fanion D'Estruval, French Dynamite, Funambule Sivola, Fury Road, Ga Law, Galopin Des Champs, Hitman, Janidil, Lifetime Ambition, Millers Bank, Pic D'Orhy, Royal Rendezvous, Saint Calvados, Sceau Royal, Shishkin, Stattler and War Lord.
Gold Cup: A Plus Tard, Ahoy Senor, Angels Breath, Bravemansgame, Capodanno, Conflated, Coole Cody, Eldorado Allen, Envoi Allen, Franco de Port, Frodon, Fury Road, Ga Law, Galopin Des Champs, Galvin, Hewick, L'Homme Presse, Minella Indo, Monkfish, Noble Yeats, Protektorat, Royale Pagaille, Shishkin, Sounds Russian, Stattler, The Big Breakaway and The Real Whacker.
The 2023 Cheltenham Festival is set to be spectacular, so why not enjoy it in style with one of Eventmasters' luxurious hospitality packages?
Popular Cheltenham Festival Facilities
Have an enquiry about Cheltenham Festival 2023?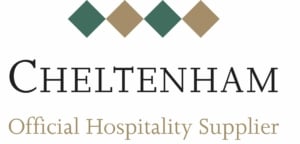 Cheltenham Festival
One of our Cheltenham Festival Team are ready to help you plan your day at Cheltenham Festival 2024 - Complete this contact form and one of our Cheltenham Specialists will be in contact shortly.