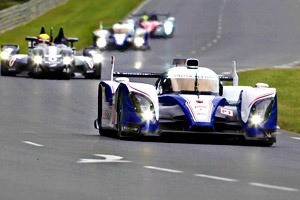 Le Mans 24 Hours – Hospitality 
&

 VIP Tickets

The Circuit des 24 Heures du Mans, otherwise known as Circuit de la Sarthe in Le Mans, Maine, France, is home to the famous Le Mans 24 Hours auto race, often termed as the 'Grand Prix of Endurance and Efficiency'. The circuit itself consists of a mixture of closed public roads and a specialist racing circuit and represents one of the longest circuits in the world at 8.47 miles long. A fantastic time is to be had for racing enthusiasts and casual spectators alike as the Le Mans corporate hospitality packages available are top flight and ensure a truly memorable experience.
Display 100 Products per page
---
Enjoy Le Mans 24 Hours In True VIP Style
Eventmasters are delighted to offer the finest official Le Mans 24 Hours Hospitality Packages and Le Mans 24 Hours Tickets for one of the biggest motor sport events of 2021.
The 24 Hours of Le Mans is the world's oldest endurance racing event, involving only the finest sporting competitors from across the globe. Held annually since 1923 near to the town of Le Mans, France, the thrilling spectacle represents one of the most prestigious automobile races, testing speed and endurance like never before.
Termed as the 'Grand Prix of Endurance and Efficiency', the signature sporting occasion represents one leg of the coveted Triple Crown of Motorsport with the others including the marvellous Monaco Grand Prix and the Indianapolis 500.
The famed race runs along the shimmering Circuit de la Sarthe, which contains a challenging mix of closed public roads and specialist racing circuits, in which racing teams must find the perfect balance between speed and sustainable endurance.
This magnificent occasion should certainly not be missed by any avid racegoer. Eventmasters are delighted to offer exclusive hospitality packages to give guests an unforgettable racing experience like no other. From within the palatial Weekend Paddock, spectators can find themselves at the very heart of the pulsating action with the finest grandstand seating in the house. To add to this, a delectable dining experience and Champagne reception are sure to dazzle guests and their valued clients.
Make it a weekend to remember with our stunning corporate hospitality packages at the fabulous Le Mans 24 Hours.