A Guide to Cheltenham Festival Tickets
The Cheltenham Festival will be upon us before we know it, and being one of the most significant festivals within the horse racing calendar, you don't want to miss out!
Perhaps you've not visited Cheltenham Racecourse before and are wondering exactly what your options are for tickets for the races. We've broken down some of your options for selecting Cheltenham Festival tickets in 2023.
How Much are Cheltenham Festival Tickets?
Tickets can vary significantly in price depending on the enclosure you wish to visit and whether you decide to go for a ticket-only option or a hospitality package. Naturally, ticket only options will be significantly cheaper than hospitality. Cheltenham ticket-only options tend to range between £35-98 per person, depending on the enclosure and which race day you decide to attend.
With a ticket-only option for Cheltenham Festival, you have the flexibility to choose where you eat and drink throughout the day. If you are still unsure, we have all the information listed below regarding purchasing Cheltenham Racecourse tickets.
Champion Day, Ladies Day and St Patricks Day Tickets
Cheltenham Racecourse offers various ticket-only options for several enclosures on each day of the Festival. The following prices are listed for Champion Day, Ladies Day and St Patricks Day:
Best Mate Enclosure – From £45
Tattersall – From £67
Club Enclosure – From £98
Gold Cup Day Tickets
Gold Cup Day is arguably the most popular day of the Cheltenham Festival, so, as you can imagine, tickets are slightly more expensive:
Best Mate Enclosure – From £60
Tattersall – From £87
Club Enclosure – From £118
Cheltenham Festival Hospitality
It goes without saying that Cheltenham Racecourse hospitality packages are more expensive than ticket-only options but offer great value for money if you are looking for a more involved experience.
Cheltenham hospitality tickets are guaranteed to make your trip to the Home of Jump racing more memorable, with guests indulging in the likes of a complimentary bar, fine dining experience and afternoon tea from their own private suites or boxes.
Hospitality packages for the Cheltenham Festival start from £429 per person with our popular Silks Package starting from £599
As official hospitality suppliers for Cheltenham Festival appointed directly by Cheltenham Racecourse, Eventmasters are delighted to provide Cheltenham Festival hospitality packages in 2023, should you wish to go down the hospitality route.
Silks Hospitality Package
An excellent base to enjoy a day at the races, Silks Restaurant offers wonderful panoramic views of the Cheltenham Racecourse. With a four-course luncheon, afternoon tea, hostess service and complimentary bar, this really is a fabulous way to experience Cheltenham Festival. Prices for this facility range from £529 – £689 per person plus VAT.
The Venue Hospitality Package
Located within the exclusive courtyard area of Cheltenham's hospitality village, The Venue is a wonderfully relaxed venue for you to experience Cheltenham Festival. As well as amazing food and drink, this option includes celebrity tipsters as well as live music. Prices for The Venue range from £389 – £429 per person plus VAT.
The Champions Club Hospitality Package
Enjoy the Cheltenham Festival from some of the best seats in the stands, combining comfort, convenience and luxury in the Champions Club. With the finest views of the track, treat yourself to fantastic food and drink during Champion Day.
Four Eighty Restaurant Hospitality Package
The Four Eighty Restaurant is a new addition to the Cheltenham Festival's world-class hospitality packages. Revel in three-course fine dining from your own private tables and experience amazing views from the second level on the course.
Private Grandstand Box Hospitality Package
Why not take things a step further by experiencing Cheltenham Festival in your very own private box! The Grandstand Box provides an intimate atmosphere and offers incredible views of the racecourse, overlooking the winning line. For this premium experience, prices range from £18,000 – to £25,000 for a total of 12 people plus VAT.
When is the Cheltenham Festival?
Deciding exactly which day to visit the Cheltenham Festival can be a tough decision. The Festival takes place over four exhilarating days, each with its own unique atmosphere and feature races.
In 2023, the Cheltenham Festival takes place between Tuesday 14th – Friday 17th March 2023. Here is a quick snapshot of each race day:
Champions Day
Cheltenham Festival kicks off on Tuesday with Champions Day, one of the finest race days within jump racing. The day consists of four top-class grade one races with the highlight being the Unibet Champion Hurdle.
Ladies Day
Wednesday is undoubtedly the most popular and glamourous of all the race days; it's Ladies Day of course! As well as revelling in the racing action, this is your chance to dress to the nines and stand out from the crowd.
St Patricks Day
The third day of the festival is the notorious St Patrick's Day. Always a jovial atmosphere with swarms of revellers travelling to Cheltenham Racecourse from the Emerald Isle every year. The feature race of the day is Sun Bets Stayers Hurdle.
Gold Cup Day
The festival closes with Gold Cup Day, which is undoubtedly the highlight of the National Hunt Season. The Magner Gold Cup is the ultimate challenge for both horse and jockey and provides a splendid racing spectacle; the perfect finale for this iconic festival.
Indeed, there are a variety of options available for each day when it comes to choosing Cheltenham Festival tickets. It all comes down to what kind of experience you are after. If you are still struggling to make up your mind, give us a call on 0121 233 6500 and we'll be happy to help.
Popular Cheltenham Festival Facilities
Have an enquiry about Cheltenham Festival 2023?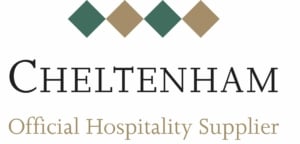 Cheltenham Festival
One of our Cheltenham Festival Team are ready to help you plan your day at Cheltenham Festival 2024 - Complete this contact form and one of our Cheltenham Specialists will be in contact shortly.